People usually think that obtaining vehicle insurance without any driving license is not possible. However, while that is true for most people, there are certain exceptions where some people have got auto insurance without a driving license, and that applies to motorcycles as well as other types of vehicles.
So, you might be wondering, can I get motorcycle insurance without a license? You have come to the right place to learn about it.
Do You Need a Driver's License for Auto Insurance?
While getting auto insurance without a driving license is not common, it can be done under very limited circumstances. So, the general answer is no. There are a few valid exceptions concerning who can purchase such insurance without a valid license and currently there are thousands of people who have such insurance.
However, it must be noted that having insurance does not mean that they can drive their motorcycles or vehicles.
Getting Motorcycle Insurance without License:
The first step in acquiring bike insurance without a license is the insurance company which will follow the rules of the state where the insurance is being purchased. However, most, if not all states in the United States will have exceptions for purchasing motorcycle insurance without a valid license that includes the following.
Did You Try Out Our Quote Comparison Tool? Save BIG!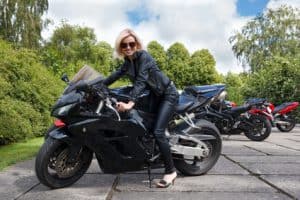 Suspended Driver's License: For those who have a suspended driver's license, insurance can still be purchased by filling out the SR-22 form. This allows the state itself to keep track of your insurance policy. This is arguably the most common way that people can purchase auto insurance without a driving license, and that applies to motorcycles as well.
In this matter, the information from the suspended license will still be used which includes all pertinent information.
Disabled: If you cannot be issued a driver's license because of a disability that prevents you from operating the vehicle, then you can purchase motorcycle insurance without a license if the policy is not meant to cover you as the driver. This means that the insurance will actually cover someone else who is named to drive your motorcycle, car, or truck. The rates being paid will depend on the age and driving record of the person who is named the driver on the insurance.
International Driving Permit (IDP): This is for those who have driver's licenses from other countries and wish to drive in the US without having to obtain a state's driver's license. To purchase this type of insurance, it will have to be allowed by the insurance company as well as the state in which it is being issued.
However, the IDP may not be recognized in all states so the person will have to do some research to ensure that they are covered properly before trying to purchase insurance.
In any case, you will need some proper, recognizable form of identification such as a birth certificate for example to obtain motorcycle insurance without a license. There may also be particular rules or regulations unique to each state that must be followed as well so that the insurance can be purchased without a state driver's license.
Does Motorcycle Insurance Cost Higher Without a License?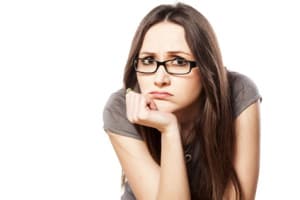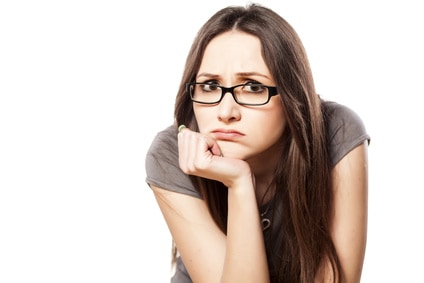 What's the real story?
The general answer is yes; the premiums are higher without license motorcycle insurance because of a number of factors. If you are purchasing insurance so that someone else can drive your vehicle, then the premiums will match their age and driving record and will often be higher regardless.
This means that whoever you choose to put on your insurance as the driver, will need to have a clean driving record and be at least 30 years old to ensure the lowest possible premiums.
For those who are getting insurance under the SR-22 form, it will naturally be higher because the license has been suspended. Even if the license is simply out of date, it would be far easier to get it reinstated first and then get insurance so that you pay less on the premiums. Also, those with an IDP may pay more for their motorcycle insurance without a driving license, especially if their driving record is not verifiable.
Last but not least…
There may be coverage issues or perhaps features in the insurance itself that make it more expensive as insurance companies tend to charge more for this type of coverage.
Can You Get Motorcycle Insurance with Just a Permit?
The answer is yes. But there will be restrictions as most drivers who get motorcycle insurance with a permit are covered by their parent's policy. The restrictions may include a curfew in which the driver can only operate his or her motorcycle during pre-set hours of the day, having a passenger that is a licensed driver, and that the driver must wear the appropriate safety gear and helmet while operating their motorcycle.
Different states may also have unique rules and regulations when it comes to getting motorcycle insurance while only having a permit.
So, how can you actually make this possible?
How to Insure Your Vehicle without a License?
You can find affordable motorcycle insurance with no license if you follow the right steps. While there are insurance companies that do not have this type of policy, there are plenty of those who do and your first step should be to find the ones that have what you need. Following these steps will certainly help you find a suitable provider:
Locate the insurance companies that offer no driver's license insurance coverage
Compare their rates
Find out about any discounts
Settle on the one that provides the best coverage at the lowest premium for your needs
If all these steps seem very time-consuming, then click here and get free quotes from reliable motorcycle insurance providers in the USA.
Bottom Line:
You may find that obtaining motorcycle insurance without a license is more time-consuming and perhaps more expensive depending on the circumstances. However, when working with the right company, you can rest assured that you are following all the appropriate rules and regulations so that you get the coverage needed.
If you feel that the insurance company is still asking too much, see what courses you can take or other ways that can be used to lower the premiums. It will take more work. But the result will be having the type of insurance policy that covers you for this particular time in your life.