Foremost Insurance was founded in 1952 to provide specialty insurance policies for mobile homes and travel trailers. Although this company still offers these policies, they've branched out to provide other services, including motorcycle coverage.
Through Foremost, motorcyclists can cover virtually any type of bike. Scooters, trikes, sports models, and classics all qualify for policies. You can choose a liability-only policy, have full coverage, or tailor your protection to meet your needs while keeping costs affordable.
Did You Try Our Quote Comparison Tool? Save BIG by Doing it!
What Insurance Options Does Foremost Offer?
Foremost puts its motorcycle insurance coverage into three tiers. You can select the Saver, Plus, or Elite plan.
The Saver plan provides primary coverage while offering $500 limits for helmets and safety apparel. It includes first accident forgiveness and allows riders to choose optional equipment, towing, and roadside assistance.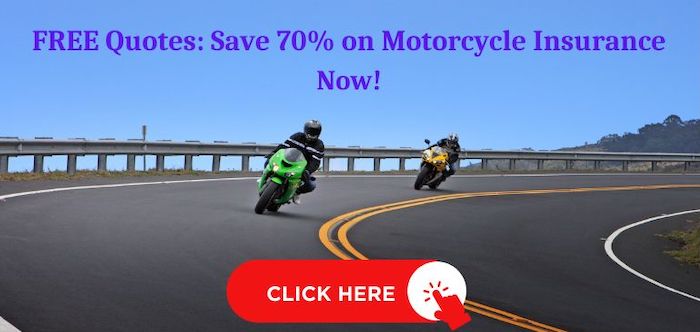 Under the Plus plan, the coverage limits increase while trip interruption and track-day coverage become available.
Under the Elite plan, motorcyclists receive a diminishing deductible, permissive use rental coverage, and total loss settlement. A deductible waiver is also available.
If you drive a scooter, own a vintage bike, or have customized your ride extensively, you'll need to speak with Foremost about the specific insurance plans available for these bikes. If you prefer, there is a liability-only coverage option outside the tier-based design.
Foremost Offers Four Primary Add-ons for Motorcyclists
After choosing your combination of liability, comprehensive, and collision coverage from Foremost, you can add riders that offer additional protections in the following areas.
Helmets and Safety Apparel. This add-on covers any clothing or safety equipment damaged or destroyed. The products must be designed to minimize injuries from an accident to qualify.
Transport Trailers. If you transport your motorcycle on a trailer specifically designed for your bike, you can purchase up to $10,000 in protection.
Replacement Cost Coverage. The Elite insurance package from Foremost provides replacement cost coverage for up to five years if you purchase a new motorcycle. This option doesn't protect vintage, classic, or custom models.
Optional Equipment Coverage. You can include this protection if you choose the Elite or Plus package. It increases your limits to $30,000 on this coverage, allowing you to better protect sidecars, custom paint, and chrome.
Does Foremost Offer Motorcycle Insurance Discounts?
Although several discounts are available through Foremost when insuring a motorcycle, most riders qualify for three popular options.
The first is a multi-policy discount. Since Foremost is a member of the Farmers® Insurance Group of Companies (since 2000), anything you have from another provider qualifies for this option. That includes 21st Century, Bristol West, Farmers, and Toggle.
If you own multiple vehicles or motorcycles, you can receive a discount if more than one unit is insured on the same policy.
Riders with a motorcycle endorsement on their driver's licenses also receive an insurance discount. This option doesn't necessarily apply to those with a motorcycle license that doesn't permit vehicular use.
Pros and Cons of Foremost Motorcycle Insurance
Insurance from Foremost comes with a few advantages since the Farmers Group underwrites its own policies and offers coverage through affiliated partners.
You can pick policies that fit your motorcycle, riding style, and financial needs.

Several policy options are available, with optional coverage for most bikes on the road today.

It is ideal for riders with trouble qualifying for insurance through a traditional carrier.
Some disadvantages are worth reviewing before agreeing to a Foremost motorcycle insurance policy.
The features and discounts offered are more fundamental than what carriers like GEICO and Progressive currently provide.
Mobile app access is limited, and there isn't as much online access to your policy as other carriers provide.
It is harder to tailor a policy since the insurance is grouped into three packages.
Can I Get Seasonal Coverage from Foremost Insurance?
Some insurance companies provide seasonal coverage for riders in northern climates that see snow in the winter. These policies automatically transition each year, allowing you to receive ongoing coverage while saving some money.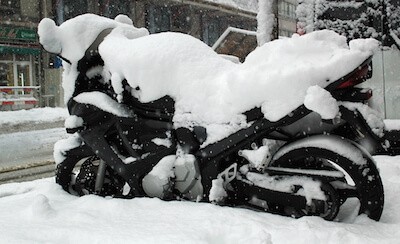 Foremost only sells annual motorcycle policies. That means the same coverage applies during the off-season, even when you can't ride on the roads. If you choose a liability-only option, any damage that occurs while in storage wouldn't be covered by this option, so you'll want to evaluate your coverage options carefully.
Riders can file a motorcycle claim 24/7 if something happens to their bikes. Customer service representatives can guide you through the process from start to finish to ensure you can get back on the road quickly and safely.
My Experience with Foremost Insurance
I purchased a motorcycle in college because money was tight between classes, housing, and low work-study pay. I already had my endorsement since my family has always loved riding bikes, so it was a simple process to finalize the purchase and register everything.
I was attracted to any insurance quotes offering low rates and decent coverage caps. Foremost wasn't the best, but they provided the most value.
I appreciated the straightforward approach. My quote was tailored to the minimums I needed while addressing my bike's and gear's unique aspects.
Thankfully, I never had to file a claim. After I graduated, I sold the bike and stopped using Foremost since I began using public transportation. Their service was impeccable, and I would highly recommend speaking with a representative or requesting a quote through us.
Should I Request a Quote from Foremost Insurance?
Although Foremost Insurance didn't start by helping motorcyclists, its expansion into this space has helped create highly competitive rates for many riders.
Several factors go into the quote-generation process, including your driving record and the motorcycle you wish to protect. It helps to shop around to find the best rate. What Foremost offers is highly competitive.
You'll find national coverage, several discounts, and flexible packages to consider. Although some motorcycles are excluded, most riders will find it worth looking at the options Foremost offers.
Use This Tool for Free and Save on Quotes!