The national towing motorcycle cost average for bikes requiring repair is approximately $100, although charges can be $400 or more. Several variables play into this cost, including the make and model's weight, the distance it needs to travel, and if any specific equipment is necessary to complete the work.
If you need to tow a motorcycle over a long distance, the cost can be as much as $4 per mile. There is usually a hook-up fee included, which can be anywhere from $50 to $250 for the average provider.
Did You Try Our Quote Comparison Tool? Save BIG by Doing it!
Breakdown of Motorcycle Towing Charges
Although every provider is different, you can expect similar charges for motorcycle towing services across the United States. Most companies bill by mile or set specific rates for distances, such as paying $100 to cover the first 50 miles.
Here is a closer look at what to expect if you have a bike that needs to get towed.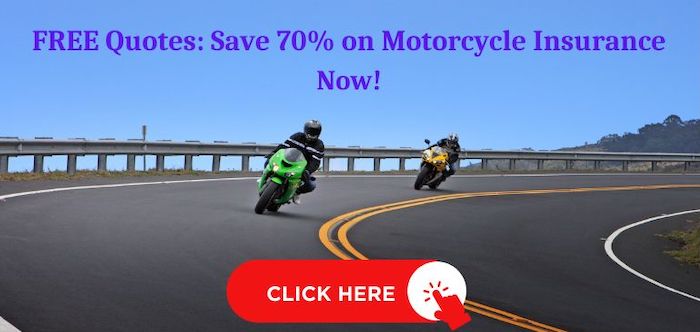 | Towing Miles | Average Cost | Total Cost Range |
| --- | --- | --- |
| 5 | $75 | $35 to $125 |
| 10 | $100 | $65 to $140 |
| 25 | $150 | $105 to $200 |
| 50 | $200 | $175 to $300 |
| 100 | $325 | $275 to $500 |
| 200 | $550 | $400 to $800 |
| Over 200 | $800 | $750 to $2000+ |
Unless you have a local tow to manage, most providers charge by the mile for these services. A hook-up fee is typically included because of the mileage required to reach your motorcycle's location.
One of the best ways to avoid this unexpected expense is to have emergency roadside assistance services included with your motorcycle insurance policy. Other providers, such as AAA, provide add-on products with similar outcomes when purchasing a membership.
Insurance companies like GEICO and Progressive charge about $20 per year to add motorcycle towing coverage to a policy. You might need to purchase a membership package at AAA, ranging from $65 to over $100 per year.
It is usually cheaper to include towing services with motorcycle insurance. The cost difference can be more than $150 per year, especially if you only support for 50 miles or less.
Long-distance hauling is not the same as towing. If you're transporting your motorcycle to a new address without a repair required, these cost breakdowns won't apply to your situation.
What Is the Cheapest Way to Tow a Motorcycle?
Motorcycle towing insurance is the cheapest option to use in most circumstances. Three methods are typically used to safely and securely tow a bike.
Cradles and Dollies
Flatbed Towing
Two-Wheel Towing
The most popular choice is flatbed towing because the motorcycle doesn't need to be operational to use this method. Straps, ropes, and locks secure the bike to the vehicle. It's usually the cheapest professional option available.
If you want to do the towing work yourself, a tow dolly is an affordable way to move your motorcycle. It is like the flatbed method, but the trailer has a specific area for the front tire to make things more secure. You'll need a vehicle with a hitch to use this option.
In case you want to take the help of your car, here is the guide for you.
When a motorcycle needs a checkup or decides to stop working, towing it to a trusted mechanic makes sense. Knowing what you'll pay for that service makes it easier to understand what your budget needs are in that situation.
Use This Tool for Free and Save on Quotes!