When my extended family initially moved to the United States, they settled in Nebraska. They found some land near York, began farming, and some are still there today. Whenever I see the hot air balloon paint on the water tower, it feels like I'm coming home.
Riding a motorcycle through Nebraska is always a fun few days – or longer, if I can swing it. The Sandhills Journey Scenic Byway is a personal favorite, taking you to one of the most extensive sand dune formations in the Western Hemisphere. The route takes you through rolling prairies, offering breathtaking landscapes and wide-open spaces.
Didn't You Try Our Quote Comparison Tool Yet? Save BIG by Doing it!
I also love the Outlaw Trail Scenic Byway. It follows the path of 19th-century pioneers along the Missouri River, letting you explore different historical sites while admiring the soaring bluffs across 230 miles.
Even the drive across the state on the Interstate is a fun time. You can breathe easy, stop at small towns, and find your own side trips to enjoy.
As you travel through Nebraska on your motorcycle, it is essential to have your insurance requirements sorted out in case something happens.

Do You Need Motorcycle Insurance in Nebraska?
Nebraska's laws require that all motorcyclists carry insurance to ride on public roads legally. This requirement can be met by filing a certificate of self-insurance with the Department of Motor Vehicles.
The most common way to follow the state's motorcycle insurance laws is to have an active liability policy.
Nebraska is an at-fault motorcycle insurance state. With the right coverage, you could avoid fines, penalties, and license suspension if you cause an accident. There could even be potential jail time for severe incidents.
If you purchase liability insurance instead of relying on self-insurance, the minimum policy is 25/50/25. That means it must have $25,000 in bodily injury, another $25k for property damage or destruction, and $50,000 for BI for two or more people.
How Much Does Motorcycle Insurance Cost in Nebraska?
When surveying motorcycle insurance companies in Nebraska, I found the average cost to be $458.23 for a full coverage policy.
Nationwide offered me the cheapest quote, delivering a rate of $290 per year.
GEICO was the next best option, providing a rate of $380 annually. Allstate was the only other company that offered a policy under $500 per year ($497).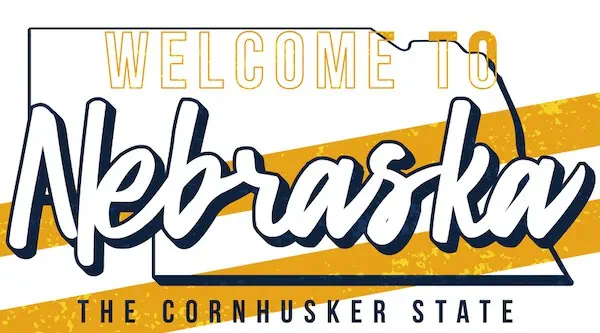 Comparing Insurance Rates among Different Cities in the State
I did find that where you live in Nebraska plays a direct role in how much you'll pay for motorcycle insurance.
If you live in the Omaha metro area, you can expect to pay over 50% more than the state average for your insurance coverage. For those in Lincoln, the rates are 15% to 20% higher.
The best rates were found in Cambridge, Cozad, Gothenburg, Hastings, Imperial, Kearney, Kimball, Lexington, McCook, and North Platte. You'll pay about 5% less than the state average in these communities.
In Sidney, Tekamah, York, Wauneta, Grand Island, and Creighton, you'll pay about 3% less.
Top Motorcycle Insurance Providers in Nebraska
When looking at all the insurance companies that offer policies in NE, three of them stand above the rest for the coverage options and overall service they offer. Here's a closer look at each of them.
| | |
| --- | --- |
| Motorcycle Insurance Provider | Annual Premium |
| Nationwide | $290 |
| GEICO | $380 |
| Allstate | $497 |
Best Overall Insurance Company in NE: Nationwide
I like Nationwide for most riders Nebraskans. The rates are the lowest by a considerable amount without significantly reducing coverage choices.
Several discount options are available for motorcyclists in the state, including owning a home, taking a safety course, or joining a qualifying riding association.
Nationwide has an A+ rating with A.M Best, delivering a reliable outcome for motorcyclists who find themselves needing to file a claim.
Best Choice for Commuters and Daily Riders: Allstate
Nebraska is a state filled with open spaces, rural communities, and long-distance riding opportunities. If you hop on your bike daily, you'll want an insurer to help you keep moving. I like Allstate in this situation.
Through Allstate, you can pair towing coverage for your motorcycle with rental reimbursement. That combination allows the bike to get to the closest shop while being able to access another vehicle.
You can upgrade to Roadside Assistance with your insurance, offering coverage for fuel deliveries, lockouts, and jump starts.
There is even an option for two years of total loss coverage, though some limitations apply. Allstate also has an A+ rating with A.M Best.
Best Choice for Specialized Coverage Options: Progressive
Although they're the most expensive national insurer for the rates I requested, Progressive is still my top pick for riders needing specialized policies. You can find some robust protections built into their standard policies while accessing a comprehensive set of endorsements.
Some of the best options to consider with Progressive include carried contents coverage, trip interruption, and extra coverage for custom parts and accessories. You receive $3,000 of the latter with your base policy, with options to purchase more.
I feel like you're getting what you pay for with the $552 annual rate. Some discounts could help you drive that cost lower, including being a responsible driver and setting up automatic payments.
Progressive also earns an A+ rating from A.M. Best.
I have reviewed various rankings and indexes to determine how the companies above might offer value to their customers in the coming years.
| | | | |
| --- | --- | --- | --- |
| Providers | AM Best Rating | J.D. Power Index Ranking | NAIC Complaint Index |
| Nationwide | A+ | 800 | 1.41 |
| Allstate | A+ | 816 | 1.21 |
| Progressive | A+ | 820 | 1.65 |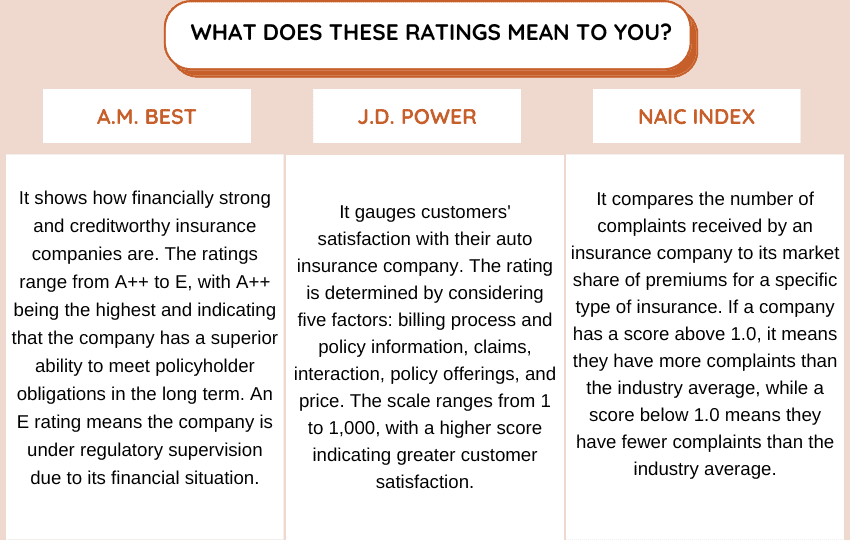 FAQ for Motorcyclists in Nebraska
Here is a closer look at some of the common questions that arise when looking for motorcycle insurance options in NE.
How Old Must You Be to Get a Motorcycle License in Nebraska?
The minimum age to hold a motorcycle license in Nebraska is 17. Before the state issues one, the motorcyclist must have held a provisional operator's permit for at least 12 months without accumulating three or more points on their driving record.
At age 18, you must take written, vision, and driving tests to receive your motorcycle license if you have yet to hold a provisional operator's permit.
How Fast Can I Legally Drive a Motorcycle in NE?
Generally, the maximum speed limit on Nebraska's rural interstates was 75 miles per hour (MPH). On urban freeways in Lincoln, Omaha, and other cities, you might see limits set at 65 MPH.
The speed limit might be lower on other roads, often around 55 or 60 MPH, depending on the specific area. City streets are significantly lower.
Following the speed limit signs and driving safely at an appropriate speed can help keep your motorcycle insurance affordable in Nebraska.
Are There Rider Equipment Laws in Nebraska I Need to Follow?
All motorcycle operators and passengers, regardless of age, are required to wear a helmet when riding in Nebraska. Eye protection is mandatory if the bike doesn't have a windshield.
Motorcycles must comply with noise restrictions, and the muffler should be in good working condition to reduce excessive noise.
Where to Get Free Insurance Quotes in Nebraska?
Comparing quotes online is easy and effective. Use the tool below to find the cheapest rate.
Use This Tool for Free and Save on Quotes!