If you are ever found at fault for causing an accident, you will be financially responsible for paying for any medical costs or damages incurred. If you own a motorcycle, you must purchase motorcycle liability insurance. It is important to understand liability insurance and know how much you need to protect yourself and others if you are ever in an accident.
A liability is a debt, responsibility, or obligation. If you ever cause an accident, then your liability insurance can be used for helping to pay for the costs that are associated with the accident. You will first need to pay your deductible, and then your insurance company will pay the rest up to whatever the defined limits are on your policy.
Did You Try Out Our Quote Comparison Tool? Save BIG!
Liability Insurance Covers The Following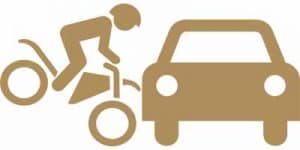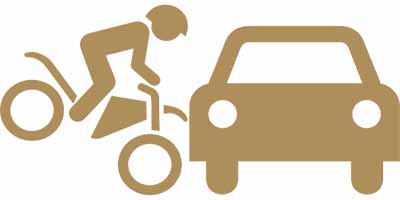 Damage to other people's property: If you run a red light and hit a car and the doors are damaged, your liability insurance coverage would cover the repair costs. If you are a teenager, at least this is the coverage you must be looking for.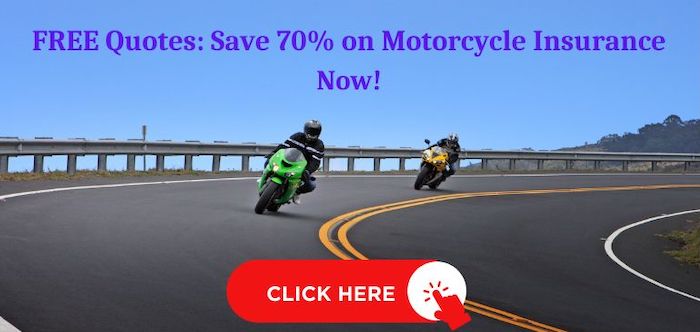 Other people's medical expenses: If you cause an accident and the driver of the other vehicle needs to go to the emergency room and has injuries that require medical treatment, including rehabilitative care and surgery, then the cost of the medical bills and emergency transportation would be covered by your liability insurance coverage.
Lawsuits that result from the accident: If the other driver sues you due to an accident, your legal defense would be paid by your liability insurance.
The amount your liability insurance will cover in the scenarios above will depend on your insurance policy's limit. It is very important to have an adequate amount of motorcycle liability insurance to protect yourself and others.
It helps You To Protect Against Financial Losses
You are always at risk when you are out on the road, whether you are a driver or passenger of a motorcycle or car. If you are ever found to be at fault for an accident, then you will liable for paying damages. In minor cases, your motorcycle insurance company will pay the other insurance company for the damages to another driver's car or motorcycle.
What is more important for you to consider is worst-case scenarios. Even if you don't ever drive recklessly, inattention for even one moment can cause another person to become injured or even die. This can have serious financial consequences for you. Personal or family finances could be devastated by the high costs of the funeral, medical, and/or property damage.
Insurance Liability Limits
There are three parts to every motorcycle liability insurance policy: property damage, bodily injury for all involved persons, and bodily injury to a single individual. There is a limit for each of these components, and the amount of these limits will depend on the kind of coverage you have selected.
For instance, if you purchase an insurance plan that has a 30/60/15 limit, then your insurance company would pay a maximum of $30,000 for the medical treatment of one individual, up to $60,000 for the combined medical expenses of all individuals who were involved in the accident, and a maximum of $15,000 on property damages.

Umbrella Policies for Your Motorcycle Insurance Coverage
Legal fees and ever-increasing healthcare costs that are associated with an accident can add up very fast. Your insurance policy might not have sufficient coverage to pay for a serious accident's expenses. You can obtain additional coverage through an umbrella policy. This policy is used when your liability premium is used up.
In the above example, you would owe $40,000 total in damages, and your $30,000 premiums would be exceeded by $10,000. The scenario would be a lot different if you have a $20,000 limit umbrella policy to go along with it.
Once your insurance company, Progressive, uses your motorcycle liability insurance, it taps your umbrella policy for extra funds. That will help to reduce the amount of out-of-pocket expenses you have to pay to other drivers that were involved in the accident.
Free Online Quotes
It isn't hard to find free online motorcycle quotes. However, there are a few things that you should be aware of:
It is a time-consuming process.
Your contact information will need to be entered into multiple databases to compare quotes from different insurance companies.
The online quote tools do not consider all the factors affecting your actual costs.
You will usually need to work through an insurance agent in most situations.
The fastest way to compare rates, options, and coverage from several insurance companies is to call an independent insurance agent. An agent can quickly compare rates and get a customized policy designed for you to meet your budget and needs and include any bonuses you are eligible for.
This Tool is FREE to Use!