The Vanderhall Venice Roadster is one of the unique autocycles you can find on the road today. It delivers an experience that feels like you're in a car while providing the benefits of riding a motorcycle. Several versions offer an almost completely enclosed riding and driving experience.
Since the Venice Roadster qualifies as an autocycle in many states, you might need to pursue that insurance type over trike or motorcycle coverage.
Did You Try Our Quote Comparison Tool? Save BIG by Doing it!
Some states only register or recognize motorcycles, so this vehicle might fall into those categories.
If you've invested in a Vanderhall autocycle, here is the information you need to ensure that you've got appropriate coverage for your driving and exploration activities.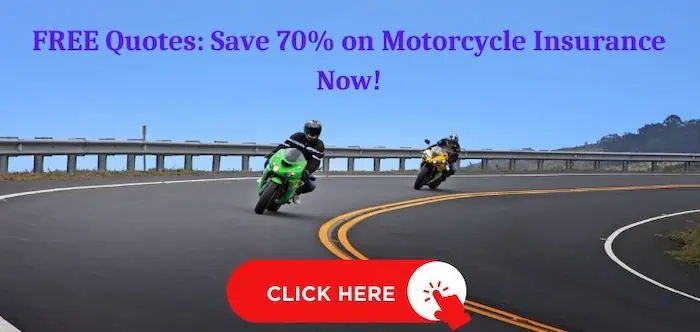 Specialist Insurance Coverage Is Often Needed for Autocycles
Trikes and autocycles have a devoted following across the country. They even have a growing international presence in the UK and Europe.
Owning a Vanderhall autocycle creates a lifestyle where you feel more stability and comfort compared to a motorcycle while having the same freedom to roam.
That means most operators will want a full-coverage policy to protect their investment in this autocycle and lifestyle. You'll want to look at liability, collision, and comprehensive options.
Liability
This insurance coverage protects your finances from the injury or damage costs that incur after you're found to be at fault in a collision or event. Even if you live in a no-fault state for some coverage options, looking at higher limits found through insurance providers on a separate policy is helpful.
Collision
This insurance option provides direct benefits if you have an accident or strike a building, fence, or other property. It doesn't cover any injuries or other liabilities.
Comprehensive
When your Vanderhall gets damaged while in storage or sitting in a garage, this insurance must be present to protect your financial interests. Liability and collision won't provide benefits if the issues are caused by flooding, fire, or theft.
Additional insurance options are available for autocycles, ranging from personal accessories to roadside assistance. Each choice has specific pros and cons based on your unique riding habits.
If you are on the roads a lot with your Venice Roadster, it might help to invest in additional roadside assistance coverage. When you only drive a few miles from home with the vehicle, that expense might not make as much sense.
Why Is My Autocycle Premium So High?
When insuring a Venice Roadster, you'll find quotes ranging from about $200 annually to nearly $4,500 annually.

That pricing gap involves the insurance type purchased and how much coverage is needed to safeguard your finances while meeting your driving habits.
If you are on the road daily with your autocycle, it often helps to have collision and comprehensive insurance. It might require uninsured/underinsured motorist coverage for further protection.
A liability-only policy is the cheapest option. The pricing will be significantly more affordable if you want to assume collision risks and comprehensive coverage.
That option isn't usually available for operators who finance the purchase price of their Vanderhall Venice GTS or another autocycle.
Several insurance companies provide insurance for Vanderhall products, including Allstate, Safeco, Progressive, and GEICO. Another option to consider is Markel, which specializes in delivering three-wheeled policy choices to owners in most states.
The best way to keep your premium costs low is to have a clean driving record, proven operating knowledge, and lower limits for comprehensive and collision while keeping liability coverage high. That combination allows you to meet your basic emergency costs and safeguard your finances if a significant event occurs.
Use This Tool for Free and Save on Quotes!