When it comes to moped insurance costs, there are quite a number of factors that determine the premiums for the year. What can be said is that moped insurance rates are substantially lower than auto or motorcycle insurance.
How Much is Moped Insurance?
Generally speaking, the cost of moped insurance ranges from $25 up to $200 or more depending on a number of different factors. Because the classification of mopeds means that their engines are below 50cc, they are significantly less dangerous than motorcycles simply because they cannot go nearly as fast. So, according to the statistics that insurance companies use in determining their rates, mopeds cause far less damage and are far safer to drive than motorcycles.
However, mopeds are also very easy to steal which is one of the biggest factors in determining their insurance premiums. This means that they will need to be stored in protected areas such as the garage and chained or locked when kept outside.
Factors in Determining Moped Insurance Cost:
There are a number of factors when determining the cost of affordable moped insurance. This means that you will need to take all of them into account when obtaining moped insurance quotes.
Type of Insurance
Extra Coverage
Age
Driving Record
Location
Comprehensive and collision will pretty much cover your moped under most circumstances, but it is also the most expensive insurance. Liability only is far less expensive, but does not cover your moped in case it is damaged. Extra coverage usually includes labor and towing, roadside assistance and kit coverage which adds to the cost of the insurance, although it is usually a small amount.
Did You Try Out Our Quote Comparison Tool? Save BIG!
Your age and driving record have a powerful impact on the rates you pay. Drivers under 25 with a few accidents on their driving record will pay substantially more than drivers over 30 with a clean driving record. Finally, where you live may play a potent role in the amount of premiums that you have to pay per year. Let's look at average moped insurance cost for two different locations.
Manhattan, New York: $90 to $140 per year
Des Moines, Iowa: $22 to $75 per year
In California, there are moped drivers who claim that a minimal policy cost upwards of $100, although that does include mopeds with substantially larger engines. In the end, where you live will determine your moped insurance rates to a significant degree as the numbers are based on statistics that include number of accidents and theft in these areas.
How to Obtain Discounts?
Even cheap moped insurance still offers discounts that will help you save money when making your payments.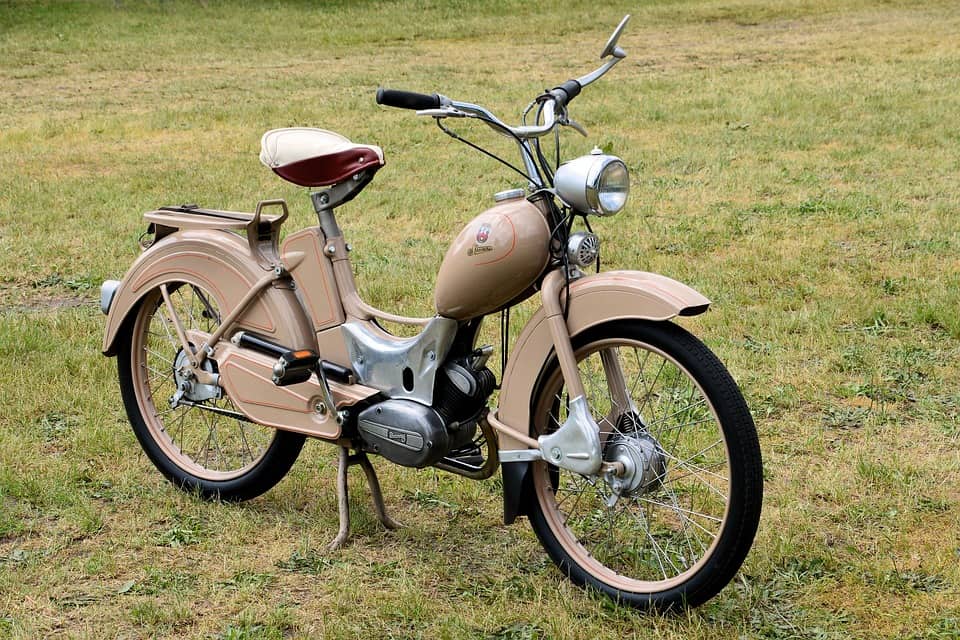 Bundle: Bundling your moped insurance with auto and home policies is a common way to save money which may result in a reduction of 10% to 25% depending on your insurance company.
Moped Safety Course: Taking a recognized moped or scooter safety course will save you from 5% to 15% on your premium payments.
Remember, you can also pay your insurance all at once instead of month by month which will usually save you 10% or more. Also, be sure to get quotes from several insurance companies so that you can find the best rates.
Check us as we offer exceptional market rate for mopeds insurance.