Several factors go into the eventual cost of moped insurance for each rider. The good news is that the rates are typically lower than what motorcycle or automobile drivers pay for similar coverage.
That's because mopeds come equipped with a motor of 50cc or below, making them significantly less dangerous to ride. That means you're less likely to be injured or cause damage while operating it.
Did You Try Out Our Quote Comparison Tool? Save BIG!
A person's age, driving history, and other personalized factors go into the estimate that an insurance company provides for moped coverage.
Mopeds are also easier to steal, another factor determining the insurance premium you'll pay for coverage.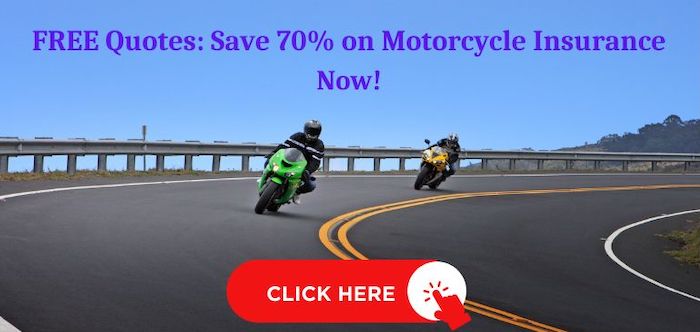 How Much is Moped Insurance?
Generally speaking, the cost of moped insurance ranges from $75 to $250 per year for basic protection, depending on several factors. Because the classification of mopeds means that their engines are below 50cc, they are significantly less dangerous than motorcycles simply because they cannot go nearly as fast. So, according to the statistics that insurance companies use in determining their rates, mopeds cause far less damage and are far safer to drive than motorcycles.
If you bundle moped insurance with home or auto policies, you can potentially save somewhere between 10% to 25% on your policy. The discount depends on what your insurance company offers and how many items are bundled.
With some insurance providers, you can also receive a discount by taking a scooter or moped safety course in your area.
If you pay your insurance cost all at once instead of monthly, some carriers let you have a 10% discount or more. It's a good idea to receive at least three written quotes to find the best rates for your riding needs.
How Much Insurance for a 50cc Moped?
Since a 50cc moped is a small, lightweight vehicle, the cost of an insurance policy is relatively small compared to other options.
Each insurance carrier provides moped insurance based on state rules and internal definitions. Some might treat a 50cc moped and a large motorcycle the same way for a quote.
If you want the best deal, look for an insurance carrier that works with the most common moped types from Vespa, Honda, Yamaha, and Suzuki.
Liability insurance is typically required if the engine is 50cc or higher. Some states don't require moped coverage if the engine is under 50cc or cannot meet a speed specification.
These rules and regulations can change, so it helps to check with your state to determine the current mandates before riding.
The cost of insurance for a 50cc moped typically starts at less than $100 per year.
Is a Vespa Insurance Cost Different Than Other Mopeds?
Vespa insurance costs differ slightly from those for other mopeds because the company produces several models.
In 2019, Vespa launched a series of small scooters to bring more people to the brand. Their lineup of 50cc models is limited to speeds of 30 mph, which means residents in 16 states can ride them on the road with a standard driver's license instead of needing a motorcycle endorsement.
Don't confuse a scooter, moped, and motorbike; learn more here.
Those states are Alaska, Arkansas, Colorado, Connecticut, Indiana, Iowa, Massachusetts, New Hampshire, New Mexico, New York, North Carolina, Oregon, Rhode Island, South Dakota, Virginia, and Wisconsin.
Since these laws are subject to change, please review your current statutes before taking the road.
The insurance costs for a 50cc model often start under $100.
Do You Need Insurance for a Vespa?
Vespa makes several different models, so you'll need to consider the engine size for your purchase.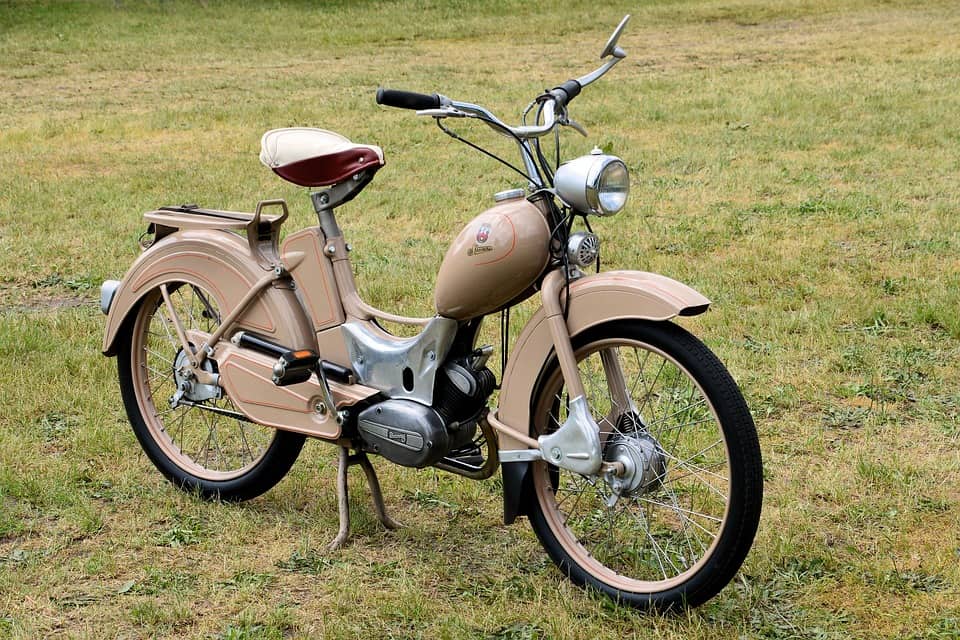 Some Vespas have a 49cc engine, so insurance might not be necessary for some jurisdictions. The GTS 300 is the most powerful and fastest Vespa in its lineup, offering a four-stroke, four-valve liquid-cooled 300cc engine that usually classifies it as a motorcycle.
You'll find several options between those two extremes that qualify as scooters instead of mopeds.
Only two states don't require riders to carry a motorcycle insurance policy: Virginia and New Hampshire. Arizona now requires mopeds, motorcycles, and golf carts to carry a policy.
If you opt to ride without coverage, you are held financially responsible for any damage or injuries that are your fault in an accident.
You might be asked to prove your financial responsibility before a state will license your Vespa if you don't carry insurance and have a model with an over 50cc engine equipped.
Why Does It Cost More to Insure a Moped If I'm Under 25?
Insurance costs are higher for all drivers if they are under the age of 25. That's because younger drivers and riders are statistically more likely to be involved in an accident.
That fact makes the individual riskier to ensure.
Younger moped riders have an unproven record. If you've been driving for a few years before obtaining insurance for a Vespa or another make and model, you might receive a slightly lower quote than someone who was just issued a driver's license.
Young people are more likely to focus on something other than driving when they're on the road. That fact also increases individual costs.
The physical nature of young people makes them statistically more likely to make reckless decisions. This behavior declines more as the brain matures, but lower premiums aren't usually available until after 25.
That's why a moped makes sense for young people. The insurance costs are lower, there are fewer barriers to entry, and the cost of buying a new one is minimal.
What Are the Pros and Cons of Moped Insurance?
Moped insurance is relatively cheap compared to motorcycle or car insurance. Even if you aren't required to carry a policy, reviewing the pros and cons of having one is still a good idea to ensure your interests are protected if something unexpected happens.
| Advantages | Disadvantages |
| --- | --- |
| Mopeds are built to be lightweight, low-speed vehicles. If you're involved in an accident, there is a strong likelihood that it would be totaled. An insurance policy helps to protect your investment. | If you decide to purchase insurance for a moped, it might be necessary to license it. That means you'll have two expenses to manage instead of none if you were to go without coverage. |
| You can typically pay for your moped insurance in advance because the annual costs are often under $100. | Your private information gets filed with local officials, making you potentially searchable through public information requests. |
| Since a moped doesn't offer much protection in an accident, the medical portion of your insurance coverage can protect you financially if an incident occurs. | Pricing for moped insurance is low-cost but variable. If you don't have an excellent driving record or are under the age of 25, your costs will likely be higher than average. |
| Most insurance carriers with motorcycle policies have options for mopeds, including bundling options that can save you a lot of money. | You'll need to manage the paperwork for your insurance. Some policies renew monthly, others after six months, and there are annual options to consider. |
Instead of paying $250 per month for coverage, you might pay that much for an annual policy when requesting a quote for moped insurance. If you break that cost into 12 equal payments, it could be as little as $20 per month.
That means moped insurance is affordable for most riders, including those under 25.
Factors in Determining Moped Insurance Cost:
There are many factors when determining the cost of affordable moped insurance. You will need to consider all of them when obtaining moped insurance quotes.
Type of Insurance
Extra Coverage
Age
Driving Record
Location
Comprehensive and collision will pretty much cover your moped under most circumstances, but it is also the most expensive insurance. Liability only is far less expensive but does not cover your moped in case it is damaged. Extra coverage usually includes labor and towing, roadside assistance, and kit coverage, which adds to the insurance cost, although it is usually small.
Your age and driving record have a powerful impact on the rates you pay. Drivers under 25 with a few accidents on their driving record will pay substantially more than drivers over 30 with a clean driving record. Finally, where you live may play a potent role in the number of premiums that you have to pay per year. Let's look at the average moped insurance cost for two different locations.
Manhattan, New York: $90 to $140 per year
Des Moines, Iowa: $22 to $75 per year
In California, moped drivers claim a minimal policy costs upwards of $100, including mopeds with substantially larger engines. At the end, where you live will significantly determine your moped insurance rates, as the numbers are based on statistics that include the number of accidents and theft in these areas.
This Tool is FREE to Use!