A motorcycle endorsement is required on a driver's license to operate a bike in Florida legally. That means specialized training is needed.
Earning a motorcycle endorsement is possible without a regular driver's license.
Didn't You Try Our Quote Comparison Tool Yet? Save BIG by Doing it!
Once someone secures the right to operate a bike, they must meet other obligations to comply with the state's rules.
Motorcycle Insurance Requirements in Florida
Purchasing insurance for motorcycles in Florida differs from buying it for cars and trucks. The primary difference involves PIP coverage.
PIP stands for "personal injury protection."

All drivers must carry PIP coverage with their insurance policies when operating a vehicle with four or more wheels in Florida. That's because the state has a no-fault insurance blanket covering personal injuries.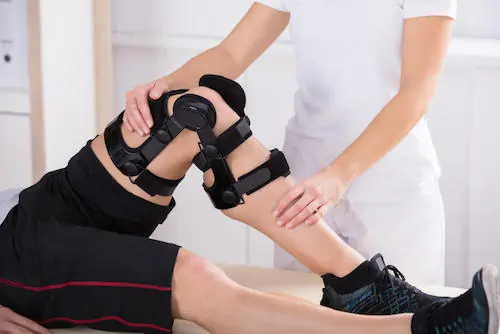 If a driver is injured in an accident, medical bill compensation of up to $2,500 is available if the claim is filed within 14 days.
When medical bills develop from an emergency that a medical professional certifies, the payment threshold rises to $10,000.
That coverage is unavailable to motorcycle owners, even if they have PIP from another vehicle.
Here are some more frequently asked questions about the motorcycle insurance requirements in Florida to consider.
Do You Need Motorcycle Insurance in Florida?
Motorcycle insurance is not required in FL. The state has a financial responsibility requirement that riders must meet when registering their bike.
Three options are available for riders to consider to prove they can meet that obligation.
First, they can purchase a liability insurance policy from a Florida-licensed carrier.
Riders can also obtain a Financial Responsibility Certificate. This option typically requires a surety bond with a state-licensed company to be considered valid. If a person's credit score is problematic, a cash or securities deposit with the DHSMV can be an alternative.
Finally, self-insurance certificates can be obtained through the Bureau of Financial Responsibility. Riders must offer evidence of net encumbered capital before receiving this document.
Can You Drive a Motorcycle Without Insurance?
Florida allows riders to drive motorcycles without insurance, but that doesn't absolve them of their financial responsibility in an accident.
The state's minimum liability coverage for passenger vehicles is 10/20/10. That means $10,000 is needed for one person's bodily injury, $20,000 for two or more people, and $10,000 per crash in property damage coverage.
Florida is a no-fault state for personal injury protection. That means a person's medical bills are paid regardless of who is at fault in the accident when driving a vehicle. That rule doesn't apply to motorcycles.
How Much Is Motorcycle Insurance Per Month?
The minimum motorcycle insurance in Florida has a different cost than riders who decide to obtain full coverage for their bike.
Liability coverage is considered the minimum in FL.
If riders want full coverage, they'd add comprehensive and collision to their policies. The average price of full-coverage motorcycle insurance in Florida is $942.
Some carriers provide lower prices, while others are more expensive. Shopping around for the best rate is essential to ensure appropriate coverage is needed.
How Much is the Minimum Motorcycle Insurance in Florida?
The average premium for full-coverage motorcycle insurance in Florida is about $297 annually. That translates to about $25 per month.
That figure is about $70 cheaper than the national average.
The cost is significantly lower if riders want to pursue a liability-only motorcycle policy to meet the state's minimum requirements.
The policy could be between $58 to $249 per year, depending on the carrier.
A rider's driving record and other factors go into the quote process when evaluating Florida motorcycle insurance requirements for everyone. It is only possible to discuss median costs. Specific quotes are available when providing an insurance company with the make and model of the bike and personal information.
What Are the Current Insurance Requirements for a Registered Motorcycle in FL?
Riders can self-insure, obtain a security bond, or purchase liability insurance for their motorcycle in Florida. One of these options is necessary to complete the registration process and drive it legally.
Local insurance companies and licensed bond agencies provide surety bond services. Once the application is submitted, a surety bond underwriter will evaluate a rider's risk factors.
One of the primary data points used to determine the cost of a surety bond is the rider's credit score. People with better credit have less of a risk of being bonded, which means the price of this protection is lower.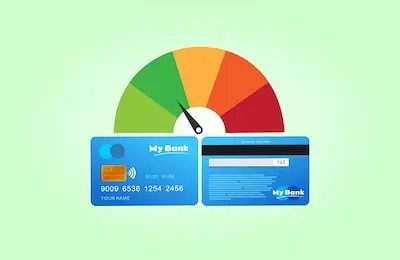 A poor credit score means a higher price is necessary.
Riders with good credit can expect to pay between 1% to 3% of the total amount as an annual premium. Those with poor credit could expect to pay between 4% to 15%.
The chart below covers what someone might expect when pursuing this option to prove financial responsibility.
| Bond Amount | Good Credit (680+) | Average Credit (600+) | Poor Credit (599 or Less) |
| --- | --- | --- | --- |
| $15,000 | $150 | $450 | $600 to $2,250 |
| $20,000 | $200 | $600 | $800 to $3,000 |
| $30,000 | $300 | $900 | $1,200 to $4,500 |
| $40,000 | $400 | $1,200 | $1,600 to $6,000 |
| $50,000 | $500 | $1500 | $2,000 to $7,500 |
It's often cheaper for riders to obtain liability insurance, even if it is an SR-22 policy than to acquire a surety bond with a poor credit score.
Self-insurance is another option for those with cash reserves. That money (or another security) must be deposited with the Bureau of Financial Responsibility.
Do I Have to Wear a Motorcycle Helmet in Florida?
Florida's motorcycle laws specifically state that any rider under 21 must wear a helmet when riding or operating a motorcycle.
The law also states that all riders (no age restriction) must have appropriate eye protection when operating a motorcycle on public roads.
Once a rider reaches the age of 21, they have an option under the state's helmet law. Although the safety equipment is still required, the stipulation can be waived if the individual proves they have insurance that covers at least $10,000 in medical benefits.
When riders are required to have a helmet on, it must be a Department of Transportation compliant product.
Some additional exceptions apply to the motorcycle helmet laws in Florida. Here is a brief overview of what qualifies.
Anyone riding in an enclosed cab, even if it is on two wheels, is not required to wear a helmet.
If the moped or bike has 50cc displacement or less, an operator age 16 or older doesn't need to wear a helmet.
When a moped doesn't have more than two brake horsepower and only goes up to 30 miles per hour, an operator who is 16 years old or above can go without a helmet.
Anyone under 16 riding a moped or scooter must always wear an approved helmet.
What Are the Penalties for Not Having Coverage?
Florida motorcycle insurance laws outline specific penalties for riders not carrying the appropriate coverage for their activities.
Most issues occur after an accident happens. Riders cannot obtain insurance, a surety bond, or a self-insured certificate after the incident.
Law enforcement completes an investigation to determine each person's status in that circumstance. If the findings show a rider did not have the proper coverage, any or all of the following outcomes are possible.
The rider's driving privileges could be suspended for a specific or ongoing time.
Florida could suspend the registration or tag for the motorcycle in question.
The state can require a rider to purchase bodily injury and property damage liability insurance coverage to operate the bike legally for the next three years.
Civil judgments could be awarded to plaintiffs that sue a rider for medical and property damage costs that result from an incident.
Although PIP coverage applies to drivers of vehicles with four wheels or more, additional expenses from an at-fault accident could be pursued. That means a rider's assets could be at stake as part of the judgment.
Is It Better to Carry More Than Minimum Motorcycle Insurance in FL?
Since the Florida motorcycle insurance laws focus on personal responsibility, it is up to each person to decide how they want to proceed. Riders can purchase coverage at reasonable prices today, depending on how much risk each person wants to assume.
Buying more than the minimum motorcycle insurance coverage ensures that most, if not all, potential costs are covered if an accident occurs.
Although motorcycle registrations proceed with minimum coverage, there could be additional expenses to pay if an accident happens.
Some riders might find that self-insurance, or a surety bond is cheaper because of their driving histories. Those in that situation must obtain appropriate financial responsibility documentation to ensure compliance.
The benefit of having insurance is that you have fewer financial worries after an accident. The disadvantage is that you might pay more for that peace of mind than without it.
Each rider must decide how to be protected when on a motorcycle. Reviewing this information makes it much easier to make an informed choice.
Use This Tool for Free and Save on Quotes!