One of my favorite drives takes me from Lake Shasta to Sacramento. I drive the 44 from the interstate, head through Lassen, and then take 32 to Chico before heading straight south to reach the Galleria district.
I love how you get a mix of everything on that trip. You get a taste of the big city and California's rural atmosphere from olive groves to tomato farms, while on two wheels.
Did You Try Our Quote Comparison Tool? Save BIG by Doing it!
Scooters and mopeds don't get to make this trip, but they are still essential vehicles that help you get around your community. Here is what you need to know about insuring them.
Do Scooters Need Insurance in California?
The California Vehicle Code considers a scooter to be a motor vehicle. This classification places the bike in the same category as other cars, trucks, and motorcycles on the road.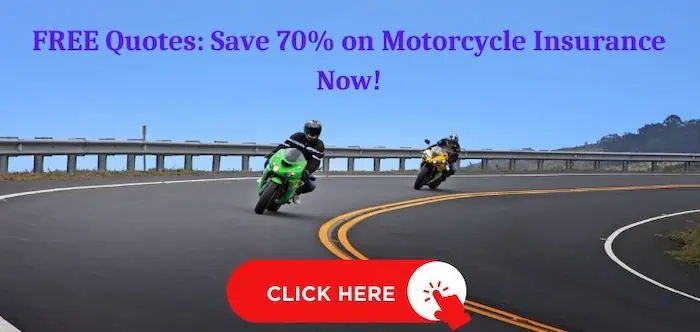 Under California law, all motor vehicles must carry liability insurance coverage. This kind of policy covers property damage and bodily injury that happens due to an accident caused by the operator.
The minimum liability insurance requirements in California are currently 15/30/5. That means a scooter owner must have coverages of $15,000 for injuries to one person, $30,000 to multiple people, and $5,000 for property damage.
It is highly recommended for all motor vehicle owners, including those driving scooters, to carry more than the minimum. Property and vehicle costs can be high in the state, so there is an excellent chance that an at-fault accident could exceed those limits.
According to our research, a California resident pays $79 for liability only and $210 for full coverage at a bare minimum for a 35-year-old with a 2022 Honda Super Cub 125 and clean driving history.
What About Motorized Scooters?
Scooters in California resemble motorcycles. They typically have a 125cc engine or greater, allowing the vehicle to reach highway speeds.
Motorized scooters are in a different classification. It has two wheels, a motor, handlebars, and a floorboard that you stand on while riding. This design difference is what switches it away from the standard scooter category.
You can only be on trails, bikeways, or bicycle paths with a motorized scooter. You cannot operate them on sidewalks, and they cannot exceed 15 miles per hour (mph).
You can drive a motorized scooter with any driver's license. It doesn't need to be registered or insured to operate, although a liability policy is still recommended.
Relevant: Discover the differences between a Scooter and a Moped.
How Does California Define a Moped?
California defines a moped in the same category as they do for motorized bicycles. It has two or three wheels and an electric motor with an automatic transmission while meeting braking specifications.
Some moped manufacturers install pedals so that the vehicle can be ridden with the motor off. This design stipulation is not required for the state's classification of this vehicle.
Although the state doesn't require riders to carry an insurance policy for a moped to register it, a special license and government-issued ID are required. These must be provided during the registration process.
You're not required to renew a moped's registration as California requires other vehicles.
Do You Need Insurance for a 49cc Moped in California?
An insurance policy isn't required to register a 49cc moped, but you need one that meets the motor vehicle minimums in California to ride it on public roads.
To qualify for this designation, the moped must have a maximum speed of 30 mph on level ground. If it is faster than that, your insurance requirements could fall into the scooter category instead.
Is a Motorcycle License or Endorsement Required?
California defines a motorcycle as having two or three wheels with an engine size larger than 150cc. That means some scooters are considered motorcycles in the state, but mopeds do not reach this definition.
Scooters are legally defined as a "motor-driven cycle" if the engine is smaller than 149cc. These vehicles must be registered, and you need an M1 motorcycle license to drive one legally.
If you have a motorcycle with three wheels or a sidecar, a Class C driver's license is the only requirement in California.
Those with a moped must have an M1 or M2 motorcycle license to operate it. A helmet is required while riding; you must be at least 16.
Additional Rules for Scooters to Follow in California
While motorized scooters are considered street-legal, they don't need to be registered with the Department of Motor Vehicles. You don't need license plates to be on the road.
As you drive, the motorized scooter must obey the same traffic and safety laws as all other cars. Some specific restrictions must be followed compared to other vehicles on the road.
There cannot be any passengers on a scooter. (A comprehensive guide on passenger law)
The scooter shouldn't drive faster than 15 mph while on the road.
Driving is not permitted on roads with a speed limit higher than 25 mph unless a bike lane is present, in which case that lane is the only place where it is permitted.
When you have insurance to protect your scooter and moped, you have an affordable way to protect your financial interests if something unexpected happens. It costs nothing to request a quote so that you can see how inexpensive it is to protect yourself and your assets.
Use This Tool for Free and Save on Quotes!