If you're a first-time motorcycle rider or young rider seeking inexpensive and affordable motorcycle insurance, you'll want to find some ways to lower your premium. Here are some ways that you can find discounts on your insurance.
Tips That Can Reduce Your Premium Significantly:
Start by taking an approved safety course for motorcycle riders. This safety course will go over safe ways to drive the motorcycle and safety tips that will help to reduce the incidence of injuries or accidents. This is the best way for a teenage driver to reduce the premium.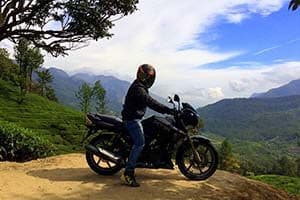 You can also install anti-theft devices on your motorcycle that will help to deter theft when you're not riding your bike. Keep in mind that these devices should be used each and every time that you park the bike.
You can also opt for a smaller and older model of motorbike. These are far less costly to insure. When you choose a motorcycle, be sure that the bike hasn't been modified in any way, shape, or form. Bikes that have been modified are more costly to insure.
Always try to bundle your motorcycle insurance with other insurance that you have. This could include your car, your home or renters insurance, and anything else that you may have insured. When you bundle insurance, you often get a steep discount for putting all of your insurance with one company.
Did You Try Out Our Quote Comparison Tool? Save BIG!
Choose to pay your premium on an annual basis in lieu of monthly or every six months. This will help to shave some of the money off of your premiums as well.

Choose to limit your mileage on your motorcycle. If you're not on the road very much, you're not as high of a risk as someone who rides their bike on a daily basis or for their commute.
Keep in mind who uses your bike. Some people are more of a risk than others. If others are riding your motorbike you may be at a higher risk and have to pay a higher premium. You'll also have to pay more of a premium if you're going to be carrying passengers on your bike. If you have a more experienced bike rider, you can often put them as the main insured and go as a secondary driver on the bike as well.
Increase your deductible. By choosing a smaller and older style bike and a higher deductible, you can also greatly reduce your premium. Focus on how much out of pocket you're willing to pay and discuss these options with your insurance agent.
Be a safe driver in all of your vehicles. By keeping a clean driving record with no tickets or accidents on it, you'll receive other discounts on your insurance premium.
Finally, if you only insure your motorcycle in season and use it only in season, you can save a bundle on your insurance. Bikes that are only used during clear, dry weather, are far less costly to insure than a bike that is used in rainy or snowy weather.
These tips will help young first-time riders to save on their motorcycle insurance.