Insurance companies charge specific rates for each motorcyclist based on their risk profile. The questions you get asked during the quote or estimation process help the insurer understand what to expect when offering a policy.
Most motorcycle insurance companies charge a base rate based on that profile. You'll receive a more affordable quote if you have a clean driving record with no accidents or citations. Additional discounts typically apply to your rate when you have more than three years of riding experience.
Didn't You Try Our Quote Comparison Tool Yet? Save BIG by Doing it!
Some motorcycle discounts are popular, such as bundling multiple policies to save money on both. Others aren't as easy to find, or every insurer might not offer them. Another option is insuring multiple bikes from the same provider.
What Insurance Discounts Should I Ask for When Requesting a Quote?
Most insurers offer an online quote process that lets you see what discounts to expect when requesting information. You'll find disclosures, charts, and workflows showing you how to qualify for each.
Some discounts are request-only at some insurance companies. Others apply in specific situations.

Here's a list of the ones you'll want to pursue to see how much money you could save on your motorcycle insurance today.
1. Safety Course Discounts
Motorcyclists can qualify for two discounts in this category. Most states require you to take a safety course that helps you learn how to control a bike before you can drive it legally. If you take one from a government-authorized provider, you can save some on your policy quote.
Defensive driving courses are another money-saving option to consider. These classes teach you what to watch for when riding to avoid accidents.
2. New Customer Discounts
A growing trend in the motorcycle insurance market is to offer new customers an initial discount when purchasing a policy for the first time. Depending on the company, these savings can range from 5% to 25%.
3. Customer Loyalty Discounts
Most insurance companies encourage motorcyclists to renew their policies with them every six or 12 months. This discount could increase once you reach certain milestones, such as having an active policy for three, five, or ten consecutive years.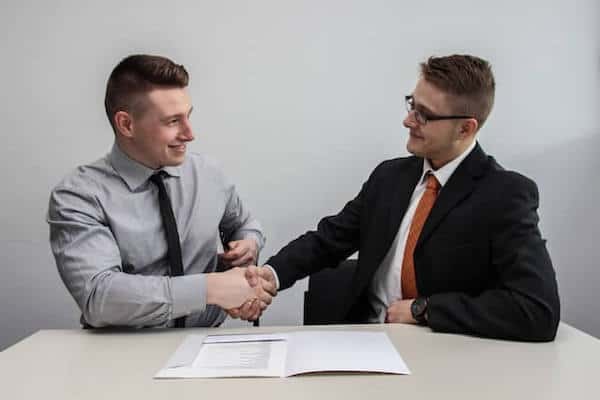 These loyalty discounts are sometimes magnified when you can bundle insurance products. Even if you don't have another motorcycle to insure, your preferred company might offer home and vehicle bundles with your bike.
4. Good Grades Discounts
If you are an active high school or college student, your insurance company might offer a discount based on your grades. The most common method is to provide a standard percentage, such as 10%, for maintaining a 3.0 GPA or higher.
Some companies might offer a sliding scale where a 4.0 GPA gets a better discount than a 3.0 GPA. You'll need to speak with an agent or broker for more specifics about each company.
5. Seasonal Insurance Discounts
Some college students keep a motorcycle at home while they're away at school. If you don't ride full-time, paying for an insurance policy for that behavior doesn't make sense, so some insurers provide discounts in this situation.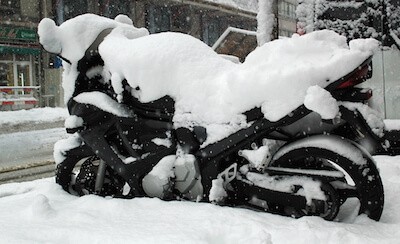 This principle also applies to the weather. When it snows, and you store your motorcycle, a seasonal discount lets you maintain total coverage without paying for full usage.
6. Good Credit Discounts
The average credit score in the United States hovers around 700. If you have a FICO® score of 720 or more, you might receive a discount from some insurance providers. The catch is that they'll need to pull a report to get this information, which means your score might become slightly lower.
A perfect credit score is 850 at most reporting agencies. Motorcyclists with at least 800 on their report typically receive the best discounts.
Relevant: Want to improve your credit score? Here are some great tips.
7. Accident-Free Discounts
This discount is sometimes called a "no-claim bonus." It is awarded in two different ways. The most common option is to receive a small check or direct deposit if you complete a policy without making a claim. Some companies require you to be claim-free for up to 60 months before qualifying for these savings.
8. Low Mileage Discounts
Some motorcyclists only put on a few thousand miles each year. Why should you pay for insurance that covers 15,000 miles or more annually if that's the case? You might get asked to track your riding behavior to receive this discount, which typically applies after the initial quote.
9. Anti-Theft Device Discounts
Motorcycles are relatively easy to steal. If someone has a truck or trailer, they can pick up the bike and haul it away within a few minutes. An anti-theft device emits a loud noise whenever it senses unauthorized activity, much like a car alarm.
Some insurance companies offer discounts when you can verify that an anti-theft device is equipped for the bike.
10. Military Discounts
If you are a federal government employee or have served in the military, you'll find some insurance companies offering discounts on motorcycle insurance. Verification is required before this discount will be applied to your policy quote, but you can request its addition during the initial interview.
11. Senior Rider Discounts
Some motorcyclists can receive an additional premium reduction because of their age. It might be referred to as a "mature" or "senior citizen" discount. Extra savings are available after age 55 if you present a certificate from a mature driver improvement course.
12. Paid-In-Full Discounts
You can save up to 10% on your motorcycle insurance if you pay in full for a policy instead of in monthly installments. You'll see this option as a separate price on your quote price. The entire premium is due on the policy's effective date.
13. Electronic Billing Discounts
If you opt to pay your motorcycle insurance monthly, you can ask for a discount if you offer autopay. Some companies take a flat amount off to save some money, while others separate paperless bills and automatic EFT into different savings opportunities.
Most insurance discounts offer 5% to 10% off the policy. If you want to save on motorcycle coverage, try maximizing each opportunity with your preferred insurer.
Use This Tool for Free and Save on Quotes!