All motorcyclists must have minimum liability insurance to ride their bikes on U.S. roads legally. The cover, the type, and the cost of this type of insurance vary from state to state and between different insurance providers.
This does not mean that minimum liability insurance is all you need as a motorcycle rider. It is advisable to take a more comprehensive that provides higher limits and covers you for more eventualities.
Did You Try Out Our Quote Comparison Tool? Save BIG!
All types of insurance require that you pay a premium to receive coverage. This rate increases depending on the nature and extent of coverage you opt for. The lower the limits and the less coverage you choose, the less you are likely to pay for your insurance.
However, there is another option, and that is buying insurance on a month-to-month basis. But how does this type of insurance compare to regular motorcycle insurance regarding cost and coverage, and how can it benefit you?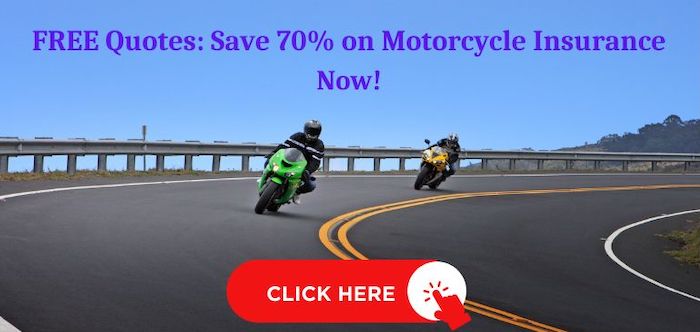 What Will You Pay For Monthly Motorcycle Insurance?
Monthly motorcycle insurance is short-term insurance. In other words, you only receive cover for the month you paid for. It, therefore, operates much the same way as long-term insurance in that if you skip a monthly installment on your regular insurance, you will not get coverage for that month. Your insurance will, however, be suspended until your payments are up to date.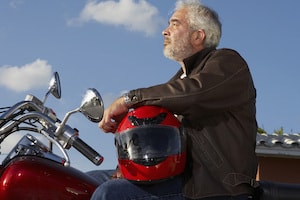 In the long run, long-term or annual motorcycle insurance is likely to be cheaper. But this does not necessarily mean that it will cost you less. Most motorcyclists do not ride for the entire year, meaning they pay for insurance on a vehicle they only use over the summer months.
It makes sense that:
You pay for three months if you only use your motorcycle for three months of the year. This should cost you much less than an annual insurance policy, even if the monthly rate is higher.
You should be aware of one factor when opting for this more cost-effective solution. Your motorbike will not be covered for theft or wear and tear while it is in storage and not being used. If your motorcycle has turned into a rust bucket over the winter months, you cannot claim from your insurance to have it restored.
On average, motorcycle insurance rates can vary as much as 200% depending on which state you live in, the make and manufacture of your motorcycle, insurance provider you choose and many other factors.
This means you can pay anywhere from $100 to $400 per month for limited liability insurance coverage depending on where you live, who you are, and your ride. Comparing quotes from different providers is imperative to ensure you get the best deal.
Click here to start comparing NOW!
Can You Get The Same Cover From Short And Long-Term Motorcycle Insurance?
In both cases, you can select the type and extent of coverage you need. You can opt only to buy minimum liability insurance or a comprehensive policy that covers you for so much more than an accident.
You will pay more if you select more coverage and higher limits for both long and short-term insurance.
What Are The Benefits Of Monthly Insurance?
As mentioned above, most motorcyclists opt for short-term insurance because their bikes are only used for a portion of the year. This provides the benefit of a cost-effective insurance solution that is much cheaper.
These insurance policies are also ideal for those borrowing or using a motorcycle for a short period. Keeping in mind that it is illegal to operate a vehicle without insurance, these short-term insurance options are ideal for the temporary use of a bike.
Another benefit of monthly insurance is that it offers greater flexibility, and you only pay for the coverage you need when you need it.
Once again, comparing quotes is vital to ensure you get the best monthly rate for motorcycle insurance. However, it is just as important to analyze the cover you will be getting relative to the cost to get the highest value for your money.
This Tool is FREE to Use!