Riding in Tennessee often focuses on Memphis and Nashville, but there are a lot of wide-open landscapes to enjoy during a visit. I've always felt that a trip here is incomplete without at least a few days in the Great Smoky Mountains.
The park has several scenic roads, including Newfound Gap Road, Cades Cove Loop Road, and Little River Road, which offer stunning views of mountains, waterfalls, and wildlife.
Didn't You Try Our Quote Comparison Tool Yet? Save BIG by Doing it!
Another place I love to ride in Tennessee is the Cumberland Plateau. You'll find deep gorges and rugged cliffs while following roads that deliver numerous twists and turns to love.
Another option is in the eastern part of the state. You'll find charming farms, rolling hills, and quaint little towns to explore as you visit Gatlinburg, Pigeon Forge, and Bristol. It's an excellent spot to find an out-of-the-way diner that serves the best food on the planet!
When you're exploring Tennessee, it helps to have your bike appropriately insured. Here's how you can accomplish that goal while staying within your budget.

Do I Need Motorcycle Insurance in Tennessee?
Motorcycle insurance is a requirement in Tennessee. The state's laws mandate that all owners carry at least liability coverage.
These rules apply to any two-wheeled vehicle that can achieve highway speeds. If you have a motorized scooter or moped that doesn't reach 30 miles per hour, different rules may apply to your insurance needs.
Investing in liability insurance to safeguard your finances against unexpected situations is still a good idea.
What Are the Liability Minimums in Tennessee?
The current liability minimums for motorcycle insurance in Tennessee are 25/50/15. That means you need $25,000 in bodily injury per person, $50k in total bodily injury per incident, and $15,000 to cover property damage.
You can purchase higher limits if you feel the minimums are insufficient to protect your finances. It is usually a good idea if you can afford to do so. You'll pay more monthly or yearly for the added coverage, but the policy will provide better protection if you're in an accident.
How Much is Motorcycle Insurance in Tennessee?
When shopping for motorcycle insurance in Tennessee, the average cost is $889.42. With a rate of just under $900, the best quotes tend to go to experienced riders in their 30s and 40s.
Young riders (under age 18) typically pay the most for motorcycle insurance, averaging nearly $1,300 per year. Seniors also pay over $900, but their quotes are generally about 10% less than young riders in their mid-20s.
Several discounts are available to drive costs down, including bundling policies, having a clean driving record, or being a student with a 3.0 GPA or higher. You can also see savings opportunities with certain equipment, allowing for non-OEM parts or excluding options like roadside assistance.
Some insurers in TN offer discounts for those who have joined a motorcycle or riding association.
Where to Find the Cheapest Rates in Tennessee?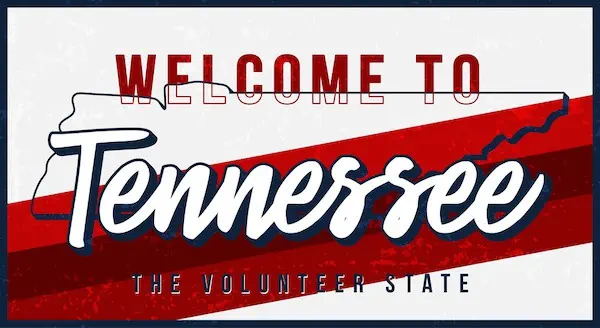 Memphis riders typically pay the most in Tennessee. Regardless of age, all motorcyclists pay about 47% more for their annual policies than the state average.
Those living in Elizabethton receive quotes about 27% above the median cost.
Most other communities in Tennessee typically pay a little more or less than the state average. You'll typically save more by living in Columbia, Dyersburg, Greeneville, Johnson City, and Kingsport.
The lowest rates in the state typically originate in Morristown at 8% below average.
What Motorcycle Insurance Companies Provide the Cheapest Rates in TN?
Nationwide offered me the best rate for motorcycle insurance in Tennessee, providing a quote of $655. GEICO was competitive with a $737 offer, while Progressive delivered one at $779.
| | |
| --- | --- |
| Motorcycle Insurance Provider | Annual Premium |
| Nationwide | $655 |
| GEICO | $737 |
| Progressive | $779 |
Best Overall in TN: GEICO
I like GEICO for this category. Although the rate is higher than Nationwide offers, the policy fits most riders well. This insurer also has a higher A.M. Best rating of A++, which means you can have more confidence in the company's ability to pay a claim.
You can easily manage your claims or policies online. Although fewer discounts are available for the average rider, you can still find ways to keep costs low while ensuring enough protection for unexpected circumstances.
Best for Customer Service: Progressive
I prefer Progressive here over the other motorcycle insurance providers in Tennessee. You can contact an agent 24/7 to discuss any situation, start a claim online, or manage your policy through their app or mobile device.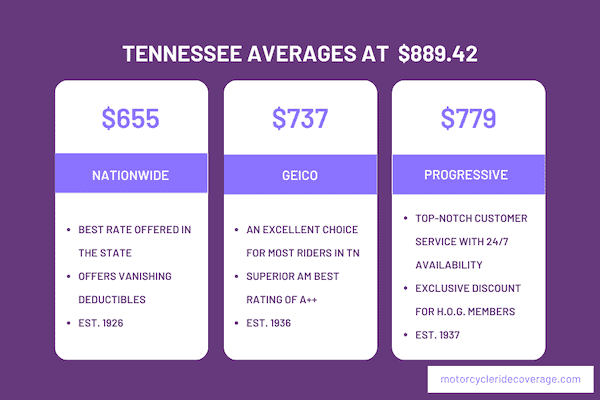 Progressive provides these service benefits while having a below-average rate for many riders in the state.
You can access more discounts than others with this insurer, including joining the Harley Owners Group. Some employers have special rates you can tap into if you can prove you have a qualifying job.
Best for Daily Commuting: Dairyland
Although not listed because the annual rate was significantly higher, I still like Dairyland here if you're on your motorcycle daily. You have two coverage options that work together to help you stay on the road should an accident occur.
You have access to roadside assistance that can handle most issues, ranging from a battery issue to a mechanical concern.
The policy includes rental reimbursement, so you have up to 30 days of funding for an alternative ride while your motorcycle gets fixed.
Although these features are add-ons to the already higher cost, you can save money by taking a state-certified safety course, installing anti-theft devices, and bundling policies.
We will now examine the financial strength, customer satisfaction, and complaint index rating of the recommended providers in Tennessee.
| | | | |
| --- | --- | --- | --- |
| Providers | AM Best Rating | J.D. Power Index Ranking | NAIC Complaint Index |
| GEICO | A++ | 843 | 1.21 |
| Progressive | A+ | 842 | 1.41 |
| Dairyland | A+ | – | 3.43 |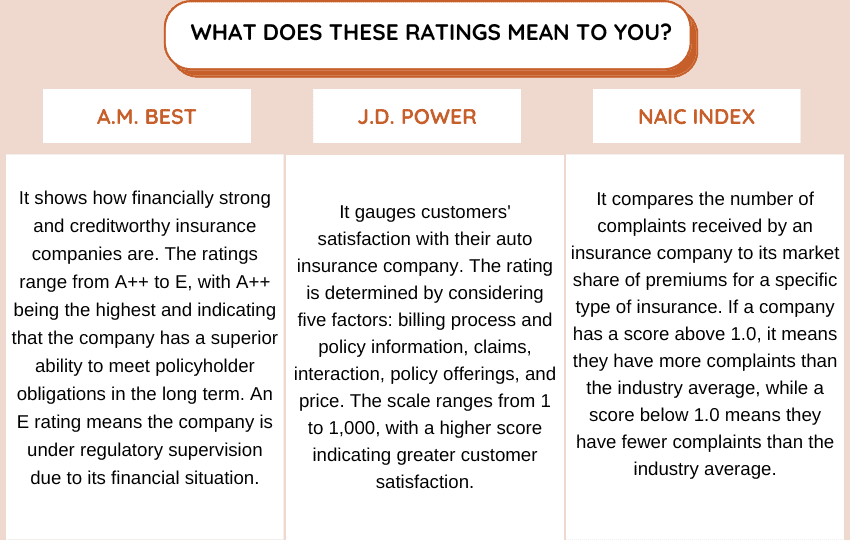 How to Keep Motorcycle Insurance Costs Low in Tennessee?
With the state insurance average policy above $1,000 per year for many riders, keeping your costs as low as possible is a priority. The best way to achieve this outcome is to maintain a clean driving record (no accidents or tickets) and have at least three years of riding experience.
When those options aren't available, you can still look at these additional ways to reduce your motorcycle insurance costs.
Consider the Make and Model. Certain types of motorcycles, such as high-performance sports bikes, tend to have higher insurance premiums due to their increased risk of accidents and theft. Opting for a less powerful or less expensive model can reduce insurance costs.
Increase Your Deductible. You can lower your insurance premiums if you choose a higher deductible for your policy. You'll want to review the costs if a claim is necessary to ensure you can afford the expense.
Security Options. Taking steps to protect your motorcycle from theft and damage can lower your insurance premiums. Install an anti-theft device, like an alarm or a GPS tracking system, and store your bike in a locked area when unused.
Some discounts are available without being publicized. When requesting a quote, inquire with the provider about anything that could be available.
FAQ About Tennessee Motorcycle Insurance
If you're interested in obtaining an affordable motorcycle insurance policy, these frequently asked questions often arise while requesting a quote. Here are the answers that can help you get the coverage you require.
Do You Need Proof of Insurance While Registering a Motorcycle in TN?
Yes. Liability insurance meeting the state's minimums is required to operate a motorcycle in Tennessee. When completing the registration process, you must show proof of insurance through a certificate or card issued by the company.
If you ride a motorcycle without insurance in Tennessee, you can be subject to various penalties. These include license suspension and fines.
Does Tennessee Have Motorcycle Helmet Laws?
Although Tennessee has helmet laws, the rules are variable based on the rider's age and experience.
A helmet is not mandatory for those above 21 and a completed motorcycle education course. You can also ride without one if a medical policy offers at least $15k in benefits for an accident.
Riders under that age or without the appropriate insurance or safety training must continue to wear a helmet.
When Can I Apply for a Motorcycle Permit in Tennessee?
New riders must be at least 15 years old before applying for a motorcycle learning permit in Tennessee. Before you can get one for a bike, you must have a learner's permit for other vehicles or a driver's license.
You must bring identification documents (proof of identity, Social Security card, and proof of residency). You may also need to provide parental consent if you are under 18 years old.
Before the permit is issued, you must pass a written knowledge test designed for motorcyclists.
Get Motorcycle Insurance Quotes for Free in Tennessee
Even though Tennessee has moderate motorcycle insurance rates, it's still important to save money. Our tool below is free to use and can help you do just that.
Use This Tool for Free and Save on Quotes!