The Polaris Slingshot is an incredible three-wheel motorcycle with a setup that follows the reverse trike dynamic. As with any other vehicle on roads and highways, it must meet the insurance requirements for where you live to operate it legally.
Today's best insurance companies deliver several excellent options to consider when you need to insure a Polaris Slingshot. You'll want to speak with a local agent or broker to determine if you need motorcycle, trike (3W), or autocycle insurance based on local regulations.
Did You Try Out Our Quote Comparison Tool? Save BIG!
Do You Need Insurance for a Slingshot?
The Polaris Slingshot must have insurance coverage if it operates on local roads, streets, and highways. Without this coverage, fines and penalties could be significant. In several US states, driving without appropriate policies is charged as a misdemeanor crime.
Florida takes a different approach to its insurance requirements for motorcycle riders and those with similar equipment. Although you don't need to carry insurance for the vehicle, you are held financially responsible for any property damage or injuries caused during a collision.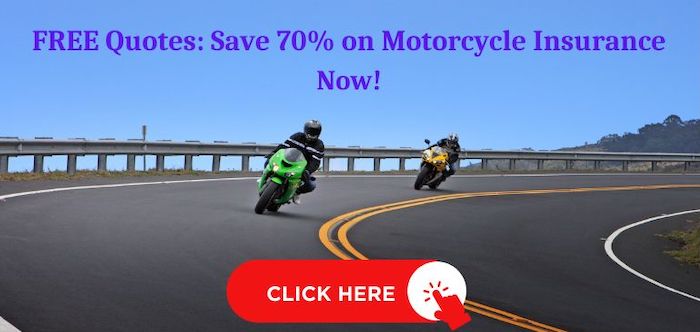 If you drive a Polaris Slingshot, you'd have the option to file a certificate stating you have the financial means to cover damages you cause while operating the vehicle.
What Type of Insurance Do You Need for a Slingshot?
The Polaris Slingshot is a unique three-wheeled vehicle that drives like a car but rides like a trike. It delivers the feeling of being in a motorcycle while offering the comfort of a bucket seat and a steering wheel.
When looking for insurance requirements to operate a Slingshot on the road, you'll need to see what the expectations are in your state, city, or community.
The insurance requirements typically fall into three categories.
Motorcycle Insurance. You might need to follow a general classification that involves all vehicles that don't have four wheels. These policies are typically geared toward motorcycles, mopeds, and scooters but can include trikes.
3W Insurance. Three-wheeler insurance is available in some areas to cover the specific needs of trike owners. The Polaris Slingshot typically qualifies for this policy type unless your state classifies the vehicle as an autocycle.
Autocycle Insurance. An autocycle definition is variable, but most states require the vehicle to be partially or entirely enclosed for this insurance to be necessary. Get to know about Vanderhall insurance here.
How Much is the Insurance for a Slingshot?
Multiple factors go into that price, including the operator's driving record, the features in the trike, and even where you live in the United States. The average cost is approximately $1,200 per year with basic coverage, but that price can triple for some based on their unique circumstances.
Is Insurance High on a Slingshot?
A full-coverage policy for a Polaris Slingshot is comparable to the price of other motorcycles and trikes. If you operate the vehicle only during the summer season, your insurance pricing could be as low as $350. When you want year-round protections for this investment, most riders expect to pay about $1,000 to $1,500 annually.
The best way to keep costs down when insuring a Polaris Slingshot is to have a clean driving record and experience operating bikes and trikes. If you've had a 3W or a motorcycle endorsement on your license for at least three years, you're more likely to be on the lower end of the expected cost.
The license requirement to ride such a vehicle might vary from state to state. Here is some important information.
If you're a young rider (under 21) with no motorcycle experience, your insurance policy quote will likely be on the upper end of the pricing scale.
Young riders can lower costs by maintaining good grades, operating with the minimums, and having a higher deductible.
Even at the higher end of the pricing spectrum, a Polaris Slingshot is about 50% of the cost of the typical automobile to protect through insurance. The prices are roughly equal to trikes and motorcycles.
Where Can I Obtain Polaris Slingshot Insurance?
Most major insurance providers offer Polaris Slingshot insurance. You can work with companies like Progressive, Allstate, and GEICO.

When you start looking for insurance coverage, it helps to get quotes from at least three different companies. By shopping around, you can know for certain that you're getting the best deal.
A Polaris Slingshot typically needs comprehensive, collision, and liability coverage, especially if the purchase was financed. If you only drive during the summer, you can ask for a seasonal policy that lasts all year.
This Tool is FREE to Use!