Arkansas is known for its beautiful landscapes, winding roads, and scenic routes. That makes it a fantastic destination for a motorcycle road trip.
My favorite option in the state is the Mount Magazine Scenic Byway. It is a 45-mile route through the Ouachita Mountains, delivering incredible views of the Arkansas River Valley.
Didn't You Try Our Quote Comparison Tool Yet? Save BIG by Doing it!
Another option is the 212-mile Crowley's Ridge Parkway. It lets you explore the eastern part of the state, filled with farms and forests. There are lots of historic towns to see along the way.
Then there are the Ozark Highlands. It's a short route, but plenty of natural attractions are there to fill your time.
You'll want to keep your motorcycle insurance updated and current to enjoy all these wonderful opportunities.

Do I Need to Have Motorcycle Insurance in Arkansas?
Arkansas has mandatory insurance laws that require all motor vehicle operators to carry liability insurance.
It's important to note that failure to carry the minimum required insurance in Arkansas can result in fines, license suspension, and even impounding your motorcycle.
Optional insurance choices, including comprehensive and collision policies, are often helpful to ensure most scenarios have some financial protection.
If you financed a motorcycle, you might be required to carry liability, comprehensive, and collision insurance as part of your agreement.
What Are the Minimum Liability Requirements in AR?
The current liability minimum requirements for motorcycle insurance in Arkansas are 25/50/25. That means you need at least $25,000 for bodily injury liability coverage per person and another $25k for damage liability.
The $50,000 bodily injury coverage is a cap per accident or incident. Even though the policy pays $25,000 per person, three people with $25k claims couldn't get $75,000 with the payout terms.
How Much Does Motorcycle Insurance Cost in Arkansas?
The average cost of motorcycle insurance in Arkansas is $777.79, from the information gathered by our research. Young riders pay significantly more, with the median annual policy reaching $1,100 or more for most teens.
Even when you get into your 20s, you can expect to pay more than $1,000 per year for your motorcycle insurance.
Once you reach your 30s, your insurance costs can drop by 50% or more. Riders in the 31 to 35 age demographic typically pay less than $600 annually.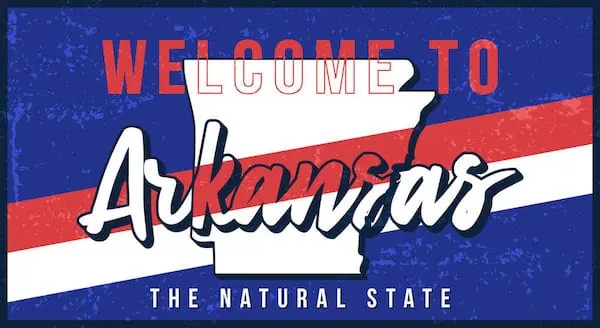 Riders in El Dorado, Harrison, Osceola, and Paragould see average insurance rates that stay about 7% lower than the state average.
If you live in Little Rock or Maumelle, expect to pay up to 20% more for your coverage.
What Motorcycle Insurers Offer the Best Rates in Arkansas?
When I requested motorcycle insurance quotes in Arkansas, I found that GEICO had the best rate. Their policy was just a touch over $626 per year.
Progressive also gave me a competitive quote, with an annual rate just below $649. Dairyland was the next closest competition, but their estimate was $100 more than the other two ($772.49).
| | |
| --- | --- |
| Motorcycle Insurance Provider | Annual Premium |
| GEICO | $626 |
| Progressive | $649 |
| Dairyland | $773 |
Best Overall Provider: Progressive
Although it's slightly more expensive, I like Progressive as the best motorcycle insurer in Arkansas. Their standard policies come with the most included coverage, so it's common for riders to find a better rate here than with other companies.
Most of Progressive's discount requirements, such as automatic monthly payment scheduling, are easy to meet.
Your standard policy includes replacement cost coverage and up to $3,000 in custom parts protection. You can purchase up to $27,000 more in the latter, plus get add-ons for OEM and total loss coverage.
I appreciate how easy it is to manage your Progressive policy online, including when there is a claim to file. You can take care of most of the paperwork and documentation without needing a phone conversation with an adjuster.
Best Choice for Young Riders: GEICO
I like GEICO for young riders. They offer some of the cheapest motorcycle insurance rates in the state for all age demographics.
This insurer offers accessories coverage, including electronic equipment, seats, and saddlebags. You can even protect a trike conversion kit.
Best Option for Military Families: USAA
USAA is the top choice for families with at least one member in the military. Although the rates are significantly higher in AR than from other insurers, they also have an A++ rating from A.M. Best for their ability to pay claims that occur.
This insurer is also familiar with the unique challenges of military life. Taking your coverage with you when getting your PCS orders takes one thing off your plate.
The table below shows the insurance companies' stability by different metrics in Arkansas: financial strength, customer satisfaction, and complaint index rating.
| | | | |
| --- | --- | --- | --- |
| Providers | AM Best Rating | J.D. Power Index Ranking | NAIC Complaint Index |
| Progressive | A+ | 820 | 1.41 |
| GEICO | A++ | 847 | 1.21 |
| USAA | A++ | 879 | 1.65 |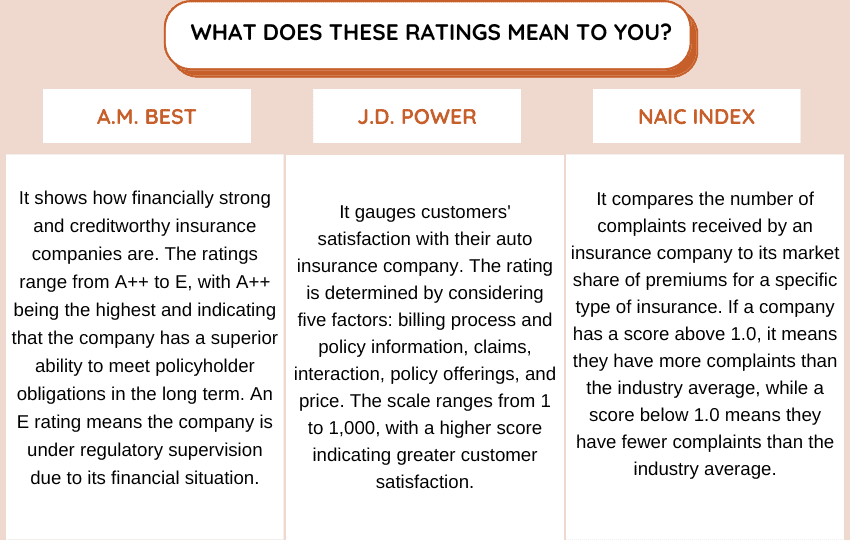 How to Manage Motorcycle Insurance Costs in Arkansas?
The best way to manage your insurance costs is to explore storage options for the winter months. Although you can ride throughout the year, are you likely to take the bike out when temperatures drop in December and January?
If not, storing your motorcycle for a few months while maintaining adequate insurance could deliver significant savings.
Taking a motorcycle safety course is an excellent way to help lower your insurance premiums. Insurers often provide discounts to those who complete approved classes.
Then don't forget to maintain your motorcycle. Taking care of your equipment can proactively prevent accidents and reduce theft or damage risks.
Arkansas Motorcycle Insurance FAQs
Are you exploring the motorcycle insurance options you need in Arkansas? If so, you might have questions about what to expect or your specific circumstances. Here's a look at some of the issues riders like you have faced when seeking a competitive quote.
What Are the Legal Age Requirements for Riding a Motorcycle in Arkansas?
Arkansas has no age requirement for those riding a bicycle or an electric bicycle. Kids under age 12 are recommended to be with an adult.
Motorized scooters have a minimum age requirement of 16. Motorcycles have the same limitation, and riders under 18 must have a license and always wear helmets.
Motorized bicycles have a minimum age of 14. The rules of the road apply to these bikes, just as they do with motorcycles. Some communities allow teens to ride on sidewalks.
How Do I Report a Stolen Motorcycle in AR?
If your motorcycle has been stolen in Arkansas, you should report it to the police immediately. File a report about the incident, which might require a trip to your local station. You must provide information about the title, registration, and insurance.
Follow up with the police periodically to check on the progress of the investigation. If you have insurance that covers this issue, you'll have a deductible to pay and a possible waiting period to see if the bike is recoverable.
What Are the Consequences of Riding Without a License?
Riding a motorcycle without a license in Arkansas can result in various consequences. Here are some of the possibilities.
1. Fines can range from $50 to $1,000 for this violation, depending on the circumstances in each situation.
2. Criminal charges are possible, with some riders facing up to 90 days in jail.
If you're caught riding without a license, the bike might be impounded, and those fees would need to be paid to get it back.
3. Your driver's license could be suspended, and you'll likely pay higher insurance rates if caught driving without a license.
How to Get Free Quotes Online?
If you are in Arkansas, we can provide you with free online quotes from various providers. This will allow you to compare prices and find the best rate.
Use This Tool for Free and Save on Quotes!