Insurance policies can help you recover financially after a motorcycle accident or other unexpected mishaps. Most policies provide liability and property damage coverage to fill in the potential gaps that could be costly.
If you experience an injury after a traffic collision, how can you get the money to pay those medical bills?
Didn't You Try Our Quote Comparison Tool Yet? Save BIG by Doing it!
One of the best options is to carry PIP insurance or "personal injury protection" coverage. This option is an add-on in most states to a standard policy. A total of 12 states require it in some way, including Delaware, Florida, Hawaii, Kansas, Massachusetts, Michigan, Minnesota, New Jersey, New York, North Dakota, Oregon, and Utah.
Pennsylvania doesn't mention PIP insurance, but the state requires all drivers to buy $5,000 in medical benefits.
PIP is also optional in seven states and the District of Columbia.

How to Collect PIP Insurance
After an accident, it is crucial to report the incident to your current insurer. This step ensures that your claim receives attention.
The insurer should compensate you for any medical expenses due to the accident. Depending on the policy, you may receive compensation for lost wages up to the limits set by the coverage.
Some states permit insurance providers to split the medical care costs with health insurance. If where you live allows this action, the PIP coverage may only pay a fraction of your medical bills, relying on the healthcare insurance to pick up most of the account.
Additional options may be considered if you sustain injuries beyond your policy's limit.
Each insurer has specific steps they might want you to follow to process your PIP claim. These general steps follow the typical path, so you know what to expect, but the requirements could vary from the following information.
Collect your PIP insurance policy documents. The insurer will want the policy number and your information to confirm that you are making a claim.
Since an injury is involved with a personal injury protection claim, you'll need to have a copy of the police report from the incident available to review.
Each insurance company accepts claims differently. You might need to speak with your agent, file through a claims hotline over the phone, or use an online process. Some insurers use all these resources to simplify the process.
The insurance company will ask you to complete some paperwork in person or digitally. You may be given a URL to upload images, documents, and other evidence that supports your claim.
After filing the requested forms, the insurer conducts a thorough investigation of the circumstances you've reported. They need to ensure you are injured and the claim is legitimate. Some companies move through this step quickly, while others tend to drag their feet.
You might be asked to grant permission for the insurance company to access your medical records or speak with your physician.
If everything with your claim is straightforward and verifiable, it will be approved with reasonable speed. Your insurance company will start paying your medical bills and other benefits listed in your policy.
The insurer might send the payments to you to disburse to each provider or pay your doctors directly. These details are typically found in the policy's language regarding claim payouts.
How Long Does an Insurance Company Take to Process a PIP Claim?
Insurance companies have 30 days to pay or deny a PIP claim.
When submitting information to an insurance company, the insurer assigns an adjuster to the case. This person is responsible for reviewing the claim.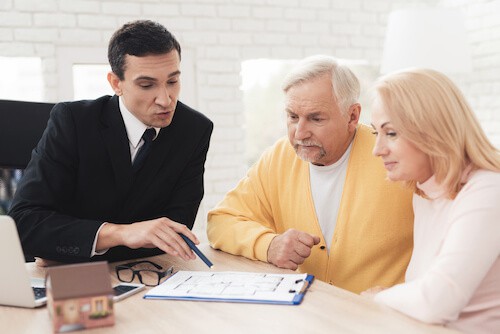 If there are any problems with the paperwork, there could be a denial of the PIP claim. Most of the issues are resolvable with a quick update or submission of additional documents, but there could be some issues that may result in no collection.
In Florida, for example, you must seek medical care for injuries related to an accident within 14 days. The treatment must come from a medical facility or a licensed physician and be reasonable or necessary for what happened.
That means you cannot receive compensation for pre-existing conditions with PIP coverage unless your doctor believes the problem was worsened by accident. Even then, a denial might occur.
Another issue that can cause a personal injury protection claim denial involves operating under the influence. In Oregon, that includes using electronic devices while driving. If you're texting and in an accident, the coverage won't usually apply.
Most insurers provide an opportunity to appeal the denial of a PIP claim.
If you have any questions about the specific process to follow for a claim you need to file, your current insurer should have an online guide or information included with your policy to get the answers you need.
Those who don't have PIP insurance should consider looking for a policy to ensure they are financially protected if an accident occurs.
Use This Tool for Free and Save on Quotes!