I spent about a decade living in Western Colorado, so road trips to Utah were an everyday thing. We'd often take a weekend trip to Moab or Vernal, depending on the vibe we wanted. Since you can find plenty of off-road access in this area, an adventure bike can take you almost anywhere.
When a formal road trip feels right, the Alpine Loop Scenic Byway is an underrated drive. Located in the Wasatch Mountains, the Alpine Loop offers a beautiful ride through picturesque canyons, alpine meadows, and thick forests. It connects American Fork Canyon and Provo Canyon, offering stunning views of Mount Timpanogos.
Didn't You Try Our Quote Comparison Tool Yet? Save BIG by Doing it!
Another great option is the Mirror Lake Highway. It runs through the Uinta Mountains, passing by alpine meadows, beautiful lakes, and breathtaking views.
You can even make it a National Park adventure with the state's Canyonlands, Arches, Zion, and others. Since the weather in Utah can be unpredictable, check road conditions, forecasts, and any necessary insurance requirements or entry fees before embarking on your road trip.
Do Motorcycles Need Insurance in Utah?
Motorcycle insurance is a requirement when driving in Utah. Riders must provide proof of having a policy before registering the bike.

If you ride a motorcycle in the state without insurance, the penalties can involve fines and license suspension.
What Is the Minimum Motorcycle Insurance in UT?
The current minimum motorcycle insurance requirements in Utah were established in 2011. All policies must have at least 25/65/15 coverage.
That means you'll need $25,000 for bodily injury (BI) to one person. Your policy must have at least $65k in BI for two or more people and $15,000 for destruction or damage to property.
Additionally, Utah requires motorcycle insurance policies to carry $3,000 in personal injury protection (PIP) when requesting a quote.
These are only the minimum legal requirements. If your caps fall short, you must pay for any compensation gaps.
How Much Is Motorcycle Insurance in Utah?
The state average for motorcycle insurance in UT is $744.67. Your rates can be significantly less if you have a clean driving record and at least three years of driving experience.
When I requested motorcycle insurance quotes in Utah, Dairyland provided an incredible rate of $219 to consider. Harley-Davidson Insurance was almost as good, offering a policy for $239 per year.
The next best rate came from Progressive, which offered me a policy at $596 if I paid it in full.
GEICO provided the most expensive rate out of the providers I checked, asking for almost $1,100 annually for the same coverage as Dairyland or Harley-Davidson.
Top Motorcycle Insurance Providers in Utah
Although Markel finished in the middle of the pack for motorcycle insurance quotes, I'd recommend them as a top provider. You receive a robust set of bike-specific options, perfect for those with vintage or antique rides. You can include rental reimbursement, coverage for specific parts, and other benefits.
Since you cannot bundle for discounts and prices are higher than others, they don't rate as my best choice.
| | |
| --- | --- |
| Motorcycle Insurance Provider | Annual Premium |
| Dairyland | $219 |
| Harley-Davidson | $239 |
| Progressive | $596 |
Here are some other options to consider.
Best Motorcycle Insurance Provider: Dairyland
It's hard to beat what Dairyland offers for rate quotes in Utah. Although other riders may have significantly different experiences, I'd take the policy they offered at that price.
You get everything you need, plenty of add-on choices, and coverages in every major category. OEM and custom parts replacement are available.
Although the NAIC complaint index is typically higher for Dairyland than other providers, the company does receive an A+ rating from A.M. Best.
Best for the Average Motorcyclist: Progressive
Most riders should request a quote from Progressive. The rates were higher for me, but that doesn't mean the same outcome will be for everyone.
You can tap into various discounts, including safety course completion or being part of a particular motorcycle association. You'll have multiple add-ons to review, including carried contents and OEM parts.
Best for Multiple Bikes: Harley-Davidson
I like Harley-Davidson Insurance for those that need coverage options for multiple bikes. Several discounts are available, including one for law enforcement.
You can have the policy supply genuine replacement parts, whether you've got a touring model or prefer a Ducati. The entire quote process is straightforward, and your protection goes with you as you travel.
Now, let's explore the financial strength, customer satisfaction, and complaint index of these companies in order for you to gain a better understanding.
| | | | |
| --- | --- | --- | --- |
| Providers | AM Best Rating | J.D. Power Index Ranking | NAIC Complaint Index |
| Dairyland | A+ | – | 3.43 |
| Progressive | A+ | 800 | 1.41 |
| Harley-Davidson | A+ | – | – |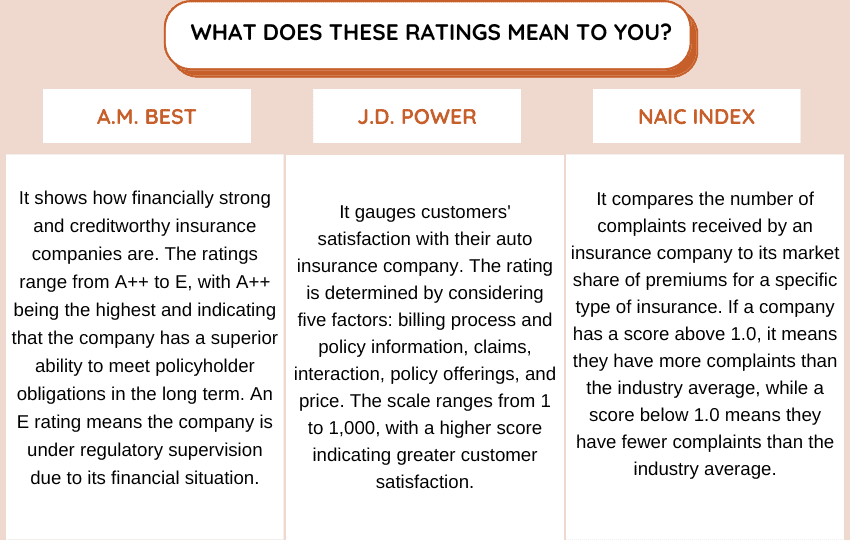 Cities Where You Can Save Money on Motorcycle Insurance in UT
Motorcycle insurance rates in Utah are relatively consistent throughout the state.
If you live in Salt Lake City, you can expect to pay about 7% more than the average policy cost.
When you live in Moab, you'll pay about 4% less.
Several cities offer similar savings opportunities to what you'll find in Moab. Riders living in Draper, Heber City, Midvale, Nephi, Park City, Price, Riverton, Roosevelt, and South Jordan all typically pay less.
If you live in Bountiful, you're potentially paying the highest motorcycle insurance rate in the state for someone in your circumstances.
FAQs
If you're interested in receiving a motorcycle insurance quote in Utah, you might encounter a few questions while interacting with today's best providers. Here are the answers that can help you receive an accurate estimate.
Obtain Affordable Insurance Quotes for Motorcycles in Utah
Finding the cheapest quote for your location in Utah is easy. Simply use the box below and enter your zip code. You'll be able to see which providers offer the most affordable rates.
Use This Tool for Free and Save on Quotes!