Some motorcycle insurers offer temporary insurance policies. The increments can range from a day to a week to even a few months.
A temporary policy is appropriate for the times when you don't need a standard six- or twelve-month coverage window to manage. You might rent a bike in a different state, travel internationally, or drive something for a friend.
Didn't You Try Our Quote Comparison Tool Yet? Save BIG by Doing it!
With a one-week policy, you only go through part of the process of scheduling long-term protection to cancel it when it's no longer required.
Although short-term and temporary insurance tends to be a little more expensive daily, your quote is based on numerous factors. That's why reaching out to the insurers that offer this option can be helpful if you only need a week of protection for your motorcycle.
What Are the Reasons to Need Temporary Insurance?
The typical motorcycle insurance scenario is to purchase a six-month policy. Once you've paid for four weeks but then canceled it at six, you'd receive an invoice for the remaining two weeks. You might also be asked to pay for eight weeks, then receive a refund for the amount you didn't use.

Instead of going through that process, purchasing temporary motorcycle insurance can be easier in some situations. Here are some of the scenarios to consider.
1. Temporary Insurance for Student Riders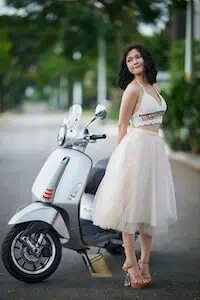 If your child attends a university or college and consistently rides a motorcycle, they need a six- or twelve-month policy. When they only drive during school breaks when they come home, a temporary adjustment makes sense to adapt to those changes.
With this strategy, parents or guardians can lower their motorcycle insurance rates by up to $2,500 per year based on their child's driving record or age.
Some companies require all household members to be listed on a policy if they reach driving age or have a license, so proceed cautiously with an existing policy.
2. Riding Another Person's Bike
If you have a friend, relative, or acquaintance with a motorcycle you get to ride, it makes sense to request a one-week policy or longer through temporary insurance. Some insurers might request that you get added to the main policy if they don't see you as having an "insurable interest" in the equipment.
Insurable interest is a term that means you have a financial stake in the bike. If it isn't yours, and you won't suffer a loss if something happens, the insurer might insist that you be temporarily added to the primary policy instead of providing a one-week term.
3. Renting a Motorcycle
Some insurance policies offer protection when you rent a motorcycle while traveling. If your coverage doesn't provide this stipulation, you can secure a policy at the counter or get one yourself.
If you plan to ride the rented bike for a week, it's likely cheaper to speak with the insurer yourself to get a quote rather than rely on a basic blanket policy.
A one-week policy makes sense when you have temporary insurance needs that aren't fulfilled in other ways. Asking for a quote only takes a few minutes, and most riders find that this investment is time well spent since it protects their riding habits.
Use This Tool for Free and Save on Quotes!