Whether or not motorcycle insurance covers custom modifications depends on the specific insurance policy and the nature of the changes.
Most standard insurance policies for motorcycles do not cover custom mods as they do the following things:
Did You Try Our Quote Comparison Tool? Save BIG by Doing it!
Increase the bike's value
Alter its safety features
Potentially change how it rides
Those three elements impact the insurer's risk.
Some companies offer policies that let you insure custom parts and equipment as part of your overall insurance package. This add-on often includes exhaust work, paint, and chrome.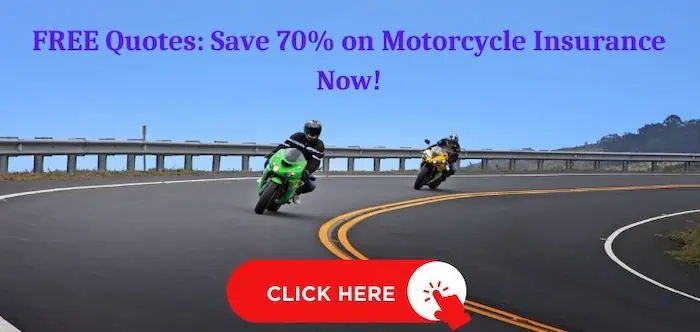 You must declare the modifications to your insurer during the quote process and work with a company that offers a custom parts and equipment option.
What If I've Made Extensive Modifications?
Consider reviewing a more specialized insurance policy when you've made significant custom modifications to your motorcycle.
Some insurers provide specific coverage options for custom motorcycles. These policies offer more support for the parts and equipment changes you've made while providing enhanced protection for the increased value of the bike.
Policies for custom bikes with extensive modifications and options are typically more expensive for riders than for stock models from the factory.
I've found that some insurance companies offer custom parts and equipment add-ons or policies, but some modifications don't qualify. Performance, racing, and options that make a bike illegal to use on public roads are typically excluded by mods.
Vintage or antique parts that are challenging to find or replace because they're no longer in production might also be excluded.
What to Expect When Insuring a Modified Motorcycle
When you request a quote from a motorcycle insurance company, let them know you've made custom modifications to your bike. Tell them in person or online that you want to ensure the new policy covers these changes.
Do they offer custom parts and equipment coverage, and if so, what does the scope entail?
Once you've confirmed the add-on or custom motorcycle insurance policy is available, you'll need to provide details about the modifications. Be prepared to give the company-specific information, including the different parts, how they're installed, and the amount you paid for those updates.
Your insurance provider may require an appraisal of your motorcycle and its custom parts to determine the value of the modifications and the level of coverage you need. A specialized appraiser could be required to complete this step.
Once you've provided a valuation, the insurance company must agree. This step is necessary before a quote is generated.
After receiving your motorcycle insurance quote, you can pay the additional premium for custom parts and equipment coverage or seek supplementary estimates from other insurers. It helps to request at least three rates from different companies to ensure you're getting the best deal.
Once you've added custom parts and equipment coverage to your policy, review your documentation to ensure the policy meets your requirements while understanding any limitations or exclusions.
If you have any questions or concerns, don't hesitate to contact your insurance provider for clarification.
Use This Tool for Free and Save on Quotes!