Motorcycles with additional safety features are less statistically likely to be involved in accidents than those with fewer options. That means a bike equipped with anti-lock brakes (ABS) is typically considered a lower risk than one without.
Although multiple factors go into a motorcycle insurance quote, a bike with more safety features is usually cheaper to insure than one with fewer options.
Didn't You Try Our Quote Comparison Tool Yet? Save BIG by Doing it!
How Effective Are ABS Systems on Motorcycles?
The Insurance Institute for Highway Safety (IIHS) called for institutes street-legal motorcycles with ABS more than a decade ago. The institute examined incidents involving fatalities for over 60 bikes with anti-lock brakes as an option from 2013 to 2019.
Researchers working with IIHS discovered that motorcycles with ABS features were involved in 22% fewer fatal crashes. The study's author said that the information proves that anti-lock brakes save lives, which is why it is essential to equip this safety feature for all motorcycles driven on public roads.

Motorcyclists receive an added benefit from anti-lock brake systems. It prevents unexpected fishtailing and sliding that could cause one to ditch their bike. Although you can learn to handle those movements, the adrenaline that comes when an expected accident arrives often makes it challenging to apply that knowledge.
With ABS, the technology applies safety features that allow riders to control their motorcycles with everyday braking movements.
How Do Anti-Lock Brake Systems Work?
The first ABS features were equipped for aircraft. This technology senses when hard braking actions occur that could threaten to send the vehicle into a skid.
Instead of locking the brakes when the pedal receives extreme pressure, ABS releases and applies the stopping power with a series of fast pulses that bring it to a stop faster and safer. When technology works as expected, it is harder to lose control of a motorcycle (or any other vehicle).
ABS became standard on large trucks in 1997 due to mandates from the federal government. In 2012, stability control requirements for all passenger vehicles standardized anti-lock brakes for all drivers.
Motorcyclists have yet to get this option, but the IIHS recommends that bikes receive the same treatment as other vehicles on the road.
Why Is Motorcycle Insurance Expensive for Me?
The three primary factors that go into a motorcycle insurance quote are you as a person, where you live, and the bike you ride.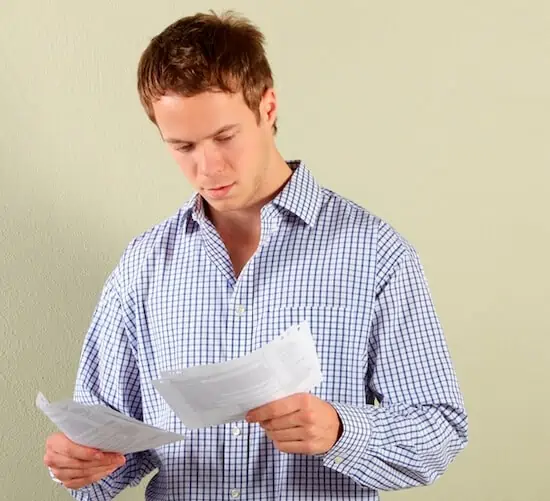 A younger rider or someone with less than three years of experience on a motorcycle typically pays more for insurance than those with hundreds of hours on the road. An older first-time rider with a spotless driving record might get a competitive quote similar to a younger biker with three or more years of experience.
If you live somewhere with a high rate of motorcycle theft, your comprehensive insurance costs will likely be more.
Engine size also plays a role with many insurance companies. A sport bike typically costs more to cover than a cruiser. On average, you'll pay about 3.5 times more for insurance with a sport-style motorcycle than a scooter and three times over a cruiser.
Your limits per claim can also cause an insurance quote to be higher. If you run 100/300/100 for your motorcycle, you are likely paying more than someone with 50/100/50.
How Much Money Can I Save with ABS?
The amount motorcyclists can save on their motorcycle insurance depends on their geographic location, driving record, and other individual factors.
Motorcyclists in California pay the most each month for insurance, with the average policy priced at $151 per month. Bikers in North Dakota pay the lowest rates in the United States, with a median premium cost of $28 monthly.
The value, crash rate, and theft potential for your motorcycle's make and model also play a role in your eventual quote.
A motorcycle with ABS and other safety features is typically between 5% to 15% cheaper to insure than others for all drivers. If you have an excellent record with no tickets, accidents, or claims, that figure could rise to a 25% savings.
In California, that could mean saving up to $30 (and sometimes more!) on your motorcycle insurance because you've got a model equipped with ABS.
Use This Tool for Free and Save on Quotes!