I try to visit friends of mine in South Carolina every other year or so. We grew up together, made it through the high school years, and then went our separate ways to pursue life. That week is seven days of craziness.
When we take the motorcycles out, the beach isn't always a priority for our group. I'm personally a fan of the Lowcountry Loop. It takes you through one of the most beautiful places in the country while letting you stay in Charleston. Head south on Highway 17, then take Highway 174 to Edisto Island. From there, continue along Highway 17 and explore the charming towns of Beaufort and Bluffton.
Didn't You Try Our Quote Comparison Tool Yet? Save BIG by Doing it!
Another option we love is the Saluda Mountains Passage. This route takes you through the scenic Sumter National Forest and offers stunning views of the Blue Ridge Mountains. Start in Greenville, then take Highway 11.
When you're ready to explore the state's open roads, it helps to have the right motorcycle insurance to cover your activities. South Carolina has some unique requirements, so reviewing your policy is helpful before proceeding.
Does South Carolina Require Motorcycle Insurance?
South Carolina requires motorcycle insurance for all registered motorcycles. According to the state's Department of Motor Vehicles, owners must have liability insurance coverage to operate their motorcycles on public roads legally.

The state also requires motorcyclists to carry uninsured motorist insurance, which differs from an uninsured/underinsured policy.
With uninsured motorist coverage, you have protection if a driver without coverage causes your accident.
Underinsured policies cover the difference that a motorist's insurance doesn't cover because your claims exceed what they have.
Insurers are required to offer underinsured coverage, but you aren't obligated to purchase it.
What Are the Minimum Motorcycle Insurance Requirements in SC?
The minimum insurance requirements for motorcycles in South Carolina are as follows.
$25,000 bodily injury liability coverage per person
$50,000 bodily injury liability coverage per accident
$25,000 property damage liability coverage per accident
In addition, you'll need to have protection in the uninsured motorist category, which equals similar coverages for bodily injury and property damage.
For UMBI, you'll need $25,000 per person and $50k per accident. With UMPD, you'll need $25,000 in coverage and a $200 deductible.
You can decide to purchase more than the minimum with your motorcycle insurance policy. A higher limit often translates to paying more each month, but you also receive increased protection for your riding habits.
How Much Is Motorcycle Insurance in South Carolina?
According to my exclusive research, the motorcycle insurance cost in South Carolina averages $779.10 annually.
For young riders, a minimum insurance policy costs about 25% more than the average 30-something adult with three years of riding experience pays. There is a significant price reduction at age 25, with the average rider saving over $120 annually.
Seniors over 60 will see an uptick in their rates, but it is only about 10% more than what you were paying previously. The cost is about $800 per year for riders in this category.
Cheapest Places for Motorcycle Insurance in South Carolina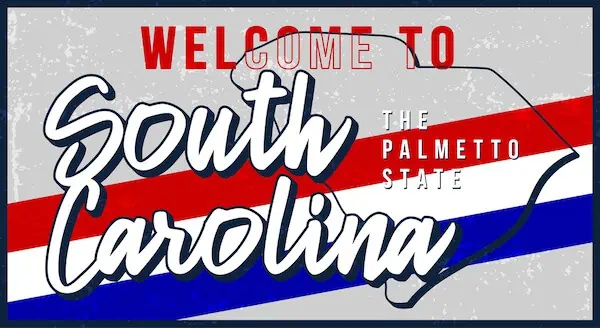 There is significant regional variation in motorcycle insurance costs throughout South Carolina. Your address can cause rates to swing by more than 15% in one direction or the other from the state's median policy cost.
The cheapest rates are found in Aiken, Bluffton, Gaffney, Greenwood, North Augusta, Orangeburg, Rock Hill, and Spartanburg. You can expect to save between 5% to 15% against the state average.
Those living in Cayce, Columbia, Easley Greenville, Lexington, Mount Pleasant, North Charleston, Simpsonville, and West Columbia will likely pay 5% to 15% more for their motorcycle insurance needs.
Best Motorcycle Insurance Companies in South Carolina
Progressive offered me the cheapest motorcycle insurance quote in SC, giving me a rate of about $515 annually. Allstate was the next best option, but their coverage cost of $767 was significantly more.
GEICO was the next best option, but their quote for me was just over $900 annually.
That makes Progressive the clear favorite in my mind. Not only do you save about $400 per year compared to other providers, but you also have a wide range of coverage options to consider.
You can supplement your insurance with several add-ons, including total loss protection, enhanced injury coverage, and a death payment that goes to your family if something happens to you while riding.
Roadside assistance is also available, with the policy offering up to $500 in food and other expenses if you become stranded.
| | |
| --- | --- |
| Motorcycle Insurance Provider | Annual Premium |
| Progressive | $515 |
| Allstate | $767 |
| GEICO | $900 |
Top Choice for Multiple Bikes: USAA
If you have multiple bikes to insure and are in the military (or someone in your direct family has served), USAA is the best choice. You receive similar policy options compared to Progressive, but your military status qualifies you for an added discount.
You're not required to buy roadside assistance as an endorsement with USAA. It comes standard.
Although there are few additional discounts to consider, the multi-bike option is extensive. You'll also enjoy the company's reputation for providing excellent customer service.
USAA has an A++ rating with A.M. Best, further proving its financial stability.
Best Insurer for Daily Riders: Allstate
If you commute to work on your motorcycle, I must recommend Allstate for your coverage needs. Although the quote for me was $952, you have several coverage and discount options.
This insurer is one of the few that offers rental reimbursement. You can also get trailer coverage and up to $30k in added or optional equipment protection.
The best way to save with Allstate is to bundle multiple policies from different categories. If you have a home, another vehicle, or a small business, the savings potential for your motorcycle insurance is massive.
After requesting an online quote, you'll want to speak with a local agent. These in-person conversations can sometimes result in more customization and a better rate.
If you want to understand how these companies might do in the future, it's useful to take into account several factors like their financial stability, customer satisfaction, and complaint record.
| | | | |
| --- | --- | --- | --- |
| Providers | AM Best Rating | J.D. Power Index Ranking | NAIC Complaint Index |
| Progressive | A+ | 842 | 1.41 |
| USAA | A++ | 886 | 1.65 |
| Allstate | A+ | 833 | 2.42 |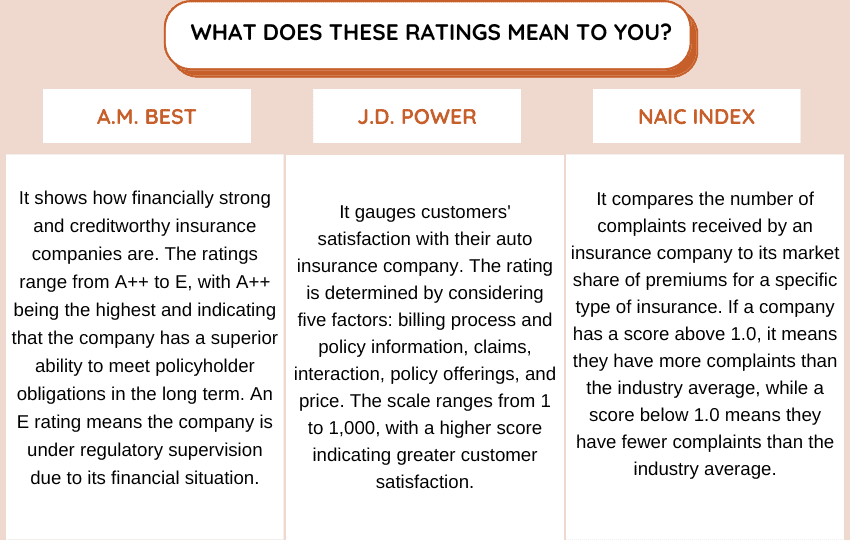 How to Save Money on Motorcycle Insurance in South Carolina
If you want to save money on your motorcycle insurance needs in SC, the first step is to start shopping around. Obtain quotes from multiple insurance companies to compare their rates. Different companies have unique pricing models, so getting quotes from several providers is vital to find the best deal.
Once you have the three best rates for your motorcycle insurance needs, here are some ways to begin to drive down those costs even more.
Bundle Your Policies
Consider bundling your motorcycle insurance with other coverage requirements you have, such as auto or homeowners' policies. Many companies offer discounts for authorizing multiple policies with them.
Have a Higher Deductible
By opting for a higher deductible, you can lower your insurance premium. Since you'll pay more if you have a claim to file, it helps ensure you can afford to make that payment.
Maintain Your Driving Record
Insurance companies often offer lower rates to riders with clean driving records. Avoid traffic violations and accidents to keep everything neat and qualify for better rates.
Have a Good Credit Score
In states like SC, insurance companies consider your credit score when determining your premium. If yours is low, you can take a few steps to raise it in the next 4-6 weeks.
Review your credit report to ensure inaccurate information doesn't decrease your score.
Pay any past-due bills immediately, especially if they are placed at a collection agency.
Reduce how much credit you're using from the total amount you have.
Limit the number of "hard" inquiries lenders make to see your creditworthiness.
Remember that significant items, such as a foreclosure or bankruptcy, can stay on your credit record for seven to ten years. These efforts may take some time to translate into better motorcycle insurance rates.
Buy Your Motorcycle Wisely
The make and model of your motorcycle can impact your insurance premium. Generally, less powerful or cheaper bikes tend to have lower insurance costs. Sports options and high-performance designs usually cost more due to their increased risk.
Purchase Security Features
Install or have the dealership include security devices like an alarm system or a tracking device that can help reduce the risk of theft. Some insurance companies offer discounts for having these features installed on your bike.
FAQ About Motorcycle Insurance in SC
Are you thinking about insuring a motorcycle in South Carolina? If so, it helps to have all the information you need before starting a quote. Here are some commonly asked questions people have when they begin this process.
How Much Does It Cost to Register a Motorcycle in SC?
The current registration fee for a motorcycle in South Carolina is $10. This cost includes those who need to register mopeds.
If you're registering a new vehicle previously registered in another state, the cost is $250 in WV.
It's essential to remember that motorcycles are subject to an annual property tax based on the vehicle's assessed value. The exact amount varies depending on the county where the bike is registered.
Do I Need to Wear a Helmet While Riding in SC?
South Carolina law requires all motorcycle riders under 21 to wear helmets when operating or riding on a motorcycle. That includes passengers.
For those 21 years of age or older, the state allows them to ride without a helmet if they meet specific criteria. You must have had a motorcycle license for at least one year, completed a motorcycle safety course approved by the South Carolina Department of Motor Vehicles, or have at least $10,000 in medical insurance coverage.
What Happens If I Ride Without Insurance in South Carolina?
Operating a motor vehicle, including motorcycles, is illegal without maintaining the required minimum insurance coverage.
If you are caught riding without insurance in South Carolina, you can face up to six months in jail, suspended driving privileges, and a fine of up to $200.
Obtain South Carolina Motorcycle Insurance Quote with Us
If you want to save money on insurance, a great approach is to request quotes and compare them. We can help you by providing free quotes, allowing you to maximize your savings. There's no obligation to make a purchase.
Use This Tool for Free and Save on Quotes!