Most organized motocross events require each participant to carry a liability insurance policy. This coverage protects against potential damage to property, other riders, and your bike.
It is advisable to check the event's rules and regulations or contact the organizers to determine their insurance requirements. They may have specific guidelines regarding the type and amount of coverage you need.
Did You Try Our Quote Comparison Tool? Save BIG by Doing it!
Some Events Require You to Purchase a Policy from Them
When you participate at a regional level or above in motocross, the event organizers typically secure insurance coverage for the event. You must buy the standard policy to participate, ensuring everyone has predictable protection if an accident occurs.
You might see this insurance mandate at some local events. Please read the competition agreement before finalizing your entry to see if you're comfortable with these requirements.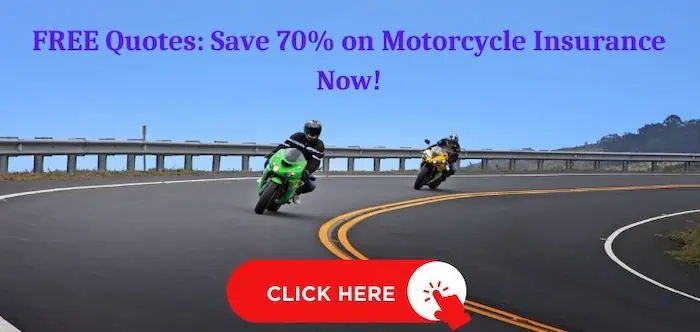 Even if the event has no strict insurance requirement, it is wise to consider insuring your dirt bike. Accidents can happen at any time, both on and off the track.
Insurance can provide you with peace of mind and financial protection in case of damage, theft, or liability claims.
What Are the Coverage Minimums for Motocross Insurance?
Each track and event can set its own insurance coverage minimums for participants. You must purchase supplemental coverage to be a competitor if you carry less than required.
Minimum liability insurance policies are typically in the 25/50/10 range, which means you must carry $25,000 for bodily injury per person, $50,000 per accident, and $10,000 in property damage coverage per incident.
Carrying enough custom parts and accessories insurance is also recommended to cover a total loss. Some insurers cap this amount at $30,000, so you'll want to consider a specialized policy if you need more than that amount.
You can simplify this process by purchasing event insurance when signing up to compete. If you request a quote from a motocross insurer for a policy that covers your needs, you can save a lot of money on this necessary expense.
Use This Tool for Free and Save on Quotes!