Motorcycles are more vulnerable to theft than vehicles because they don't have a secure interior. Dirt bikes are even more susceptible to this behavior because they're lighter and easier to move.
Once taken, a dirt bike can be stripped and sold in pieces or reformatted to operate in its current condition.
Didn't You Try Our Quote Comparison Tool Yet? Save BIG by Doing it!
Cities that experience the most motorcycle and dirt bike thefts each year are New York City, Los Angeles, Miami, and Las Vegas.
Dirt bike theft insurance covers this issue if it happens, but it is not included in a standard liability policy.
What Is Dirt Bike Theft Insurance?
You'll need comprehensive insurance with your policy to protect your dirt bike from theft.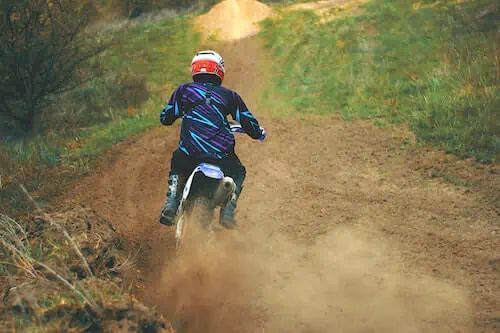 Standard insurance typically covers liability only. It may include bodily injury and property damage, but it won't offer protection if a collision occurs or the dirt bike receives damage from a non-collision incident.
With comprehensive coverage, you have coverage for losses that include fire, flooding, or vandalism. It won't cover an accident that happens on the street or while operating on a trail.
Some comprehensive policies provide coverage for custom parts, but you may need to have some items covered by riders or additional insurance if you've extensively modified your dirt bike.
How much does it cost?
Rates typically start at $75 per year for basic coverage. If you add comprehensive insurance to protect your dirt bike, most riders will pay between $200 to $500 per year. That translates to as little as $15 per month.
Practical Ways to Prevent Dirt Bike Theft
It doesn't take long for someone to steal a dirt bike. You might run inside the house for a minute, grab something from your truck, turn back, and discover it is gone.
Even when you have a dirt bike strapped to a truck, thieves only take a few minutes to unlatch and tip it over the side. Without comprehensive insurance, you're stuck hoping the police can recover your gear to avoid a total loss.
These practical tips can help you prevent your dirt bike from being stolen.
1. Invest in a Good Lock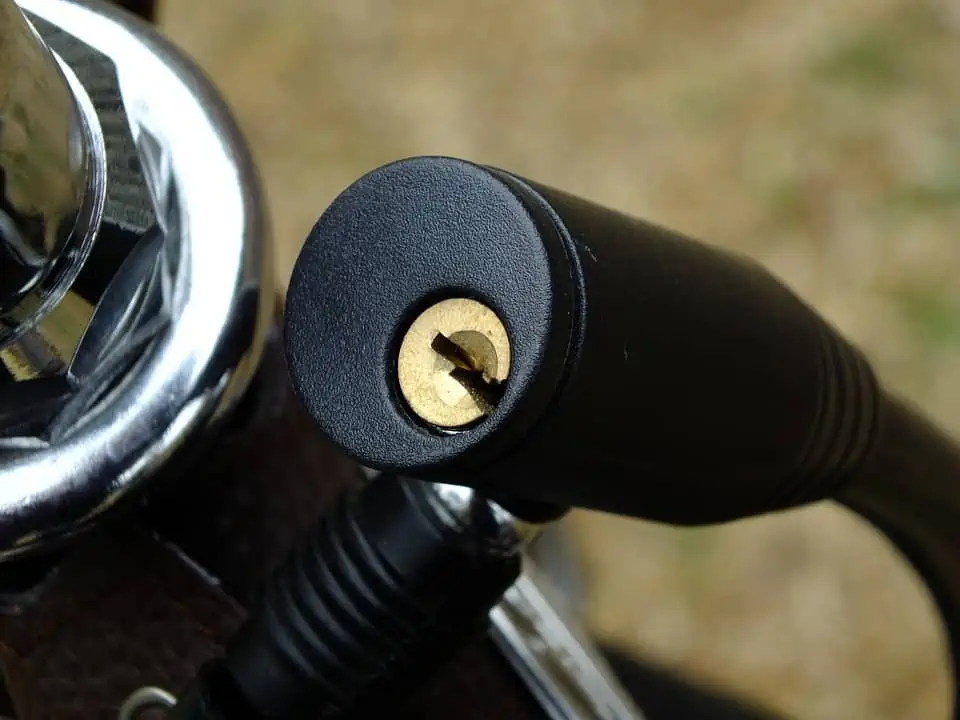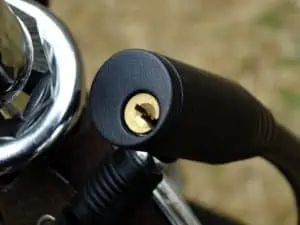 Dirt bikes are light enough that the average person can carry them from a trailer or truck. When you are stationary or keeping it in storage, you should lock it to something secure.
A massive cable lock that defeats all but the best bolt cutters is the option to use for your dirt bike. Use it when you don't have eyes on your equipment, even when keeping it in the garage.
2. Use a Van for Transport
With $10k or more invested in a dirt bike, buying a specific vehicle to transport your gear may not make sense. Keeping everything safe is much easier when you have a sprinter (Moto) van to manage your transportation needs.
Since you have the bike behind another lock, it is harder to access your equipment. The tip-and-pull method isn't available.
If you combine van transportation with a solid lock, your dirt bike won't be going anywhere fast. With this setup, it would be easier to steal your van – and several safeguards are in place to prevent that action.
3. Understand Your Surroundings
It doesn't take long for your community to know you're diving deep into a dirt biking hobby. People always talk. Those interested in stealing your equipment will see where you live, the tracks and trails you enjoy, or where you could be vulnerable.
This is important:
Staying vigilant with your security activities to protect your dirt bike would be best. Even though locking it up every time can get annoying, you're investing in your future fun by taking the extra time to keep everything safe.
When you're not riding, it helps to monitor your surroundings. Don't work in darkness. If someone looks suspicious or lurks around the trail or parking area, let someone know what you've seen.
Even if you're not targeted, that person could be after another person's dirt bike.
4. Use Professional Storage
If it is the off-season, consider investing in professional storage solutions for your dirt bike. If you place the equipment in a climate-controlled facility, you can have three or more locks protecting the gear from theft.
A gated storage facility is your best option. Potential thieves must get past the gate, open your locker, and then get around the dirt bike lock you've installed to keep your ride safe.
The constant temperatures and humidity levels ensure minimal wear and tear while out of the saddle.
5. Get the Insurance You Need
Insurance doesn't prevent bike theft, but it will offer financial peace of mind. Investments reach five figures quickly, and you are left with nothing that is possible without protection if something unthinkable happens.
It helps to know the dirt bike's VIN and keep the paperwork safe. This information can be given to law enforcement if something happens when filing a police report.
Your insurer will want to see a copy of the police report when filing a claim.
The recovery rate for dirt bikes and motorcycles is approximately 30%. That means the odds are good that your equipment won't be seen again if it is stolen. Appropriate insurance can help you start over.
Use This Tool for Free and Save on Quotes!