When you are shopping around for motorcycle insurance, one of the most popular ways to find the lowest priced insurance is by signing up for a free quote from each company. However, this will generally require you to tell them some personal information about yourself.
But some people are not interested to provide such sensitive information online. So, can you get motorcycle insurance quotes from providers without giving them personal details? This article tells you something interesting you must know.
What Personal Information Insurance Companies Ask for?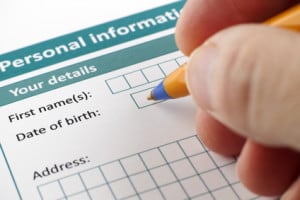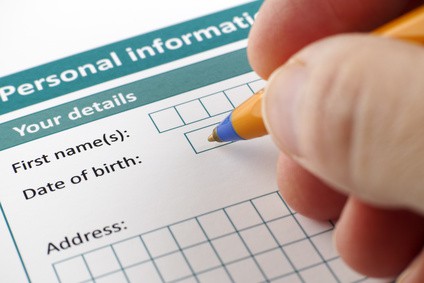 To get a motorcycle quote online means having to put forth some personal information so that the insurance company can make a proper evaluation. The typical information that is asked for includes the following;
Name
Driver's License Number
Make, Model & Year of Vehicle
VIN
Odometer
Where You Typically Park Your Vehicle
Credit Score
Driving Record
Current Policy
It is understandable that given what insurance companies require in getting a free quote many look for a motorcycle insurance quote without providing personal details. Such reasons are certainly understandable as many people are very hesitant when it comes to revealing any personal information about themselves online.
Reasons People Don't Want to Provide Personal Information:
There are a number of reasons why many people are uncomfortable providing personal information in a free quote. Perhaps the biggest reason is that they believe the information will be used by the insurance company and other people will find out. This is arguably the most pressing concern that insurance companies will not keep the information private.
Did You Try Out Our Quote Comparison Tool? Save BIG!
Another concern is that the information may be hacked or stolen and used against them in some fashion by criminals. Identity theft is a big concern with many people and putting any personal information on a website is cause for hesitation. A less popular concern is that the information will be misinterpreted and the quote received is not an accurate one.
How do Insurers use Personal Information?
All the information that is collected is used to evaluate the risk factors involved that determine the premium for your insurance quote. In fact, it would be impossible to get an accurate motorcycle insurance quote without personal information since the company would have no way to separate you from other drivers.
It must be noted that the information that is asked for a free quote does not involve your finances or personal identity such as a Social Security number (SSN). This means that what information you do send out cannot be used to get at your finances, credit cards, checking, or savings accounts.
Can You Get Motorcycle Insurance Quote without Personal Information?
To get a motorcycle insurance quote no personal information is simply not possible, so the short answer is no. However, it must be understood that the information that is received by the insurance company would be very difficult to be used against the person if it is lost or stolen. Plus, the information is held confidentially and is not used in any way, shape, or form besides checking for a free quote.
However, you should be on the lookout for insurance companies that ask for information such as your Social Security number, credit card information, bank account information, and anything else that goes directly to your finances. You will want to check the legitimacy of an insurance company first if they ask for any information that can be used to get money from you.
Motorcycle Ride Coverage features some of the best auto insurance companies in the USA. They are reliable and trustworthy enough and not going to reveal customers' private information in public. You should understand that, without providing proper and accurate personal details, the companies won't evaluate the risk factor and can't provide accurate motorcycle insurance quotes when you request.
But at the same time, this is also important to scrutinize the credentials of insurance companies before giving them personal details other than name, email address, and phone number.